LASC Holiday Party – Sweet Treats
December 7, 2019 @ 6:30 pm
Title for The Whisky:
The Sweets
1:
Mortlach 1994 G&M for Binny's
2:
Kavalan Port Cask for Bottle House
3:
Balvenie Port Wood 21yr 47.6%
5:
Glenrothes Adelphi 7 yr
6:
Bodegas Dios Baco Oxford 1.970
7:
Graham's Vintage Port 2003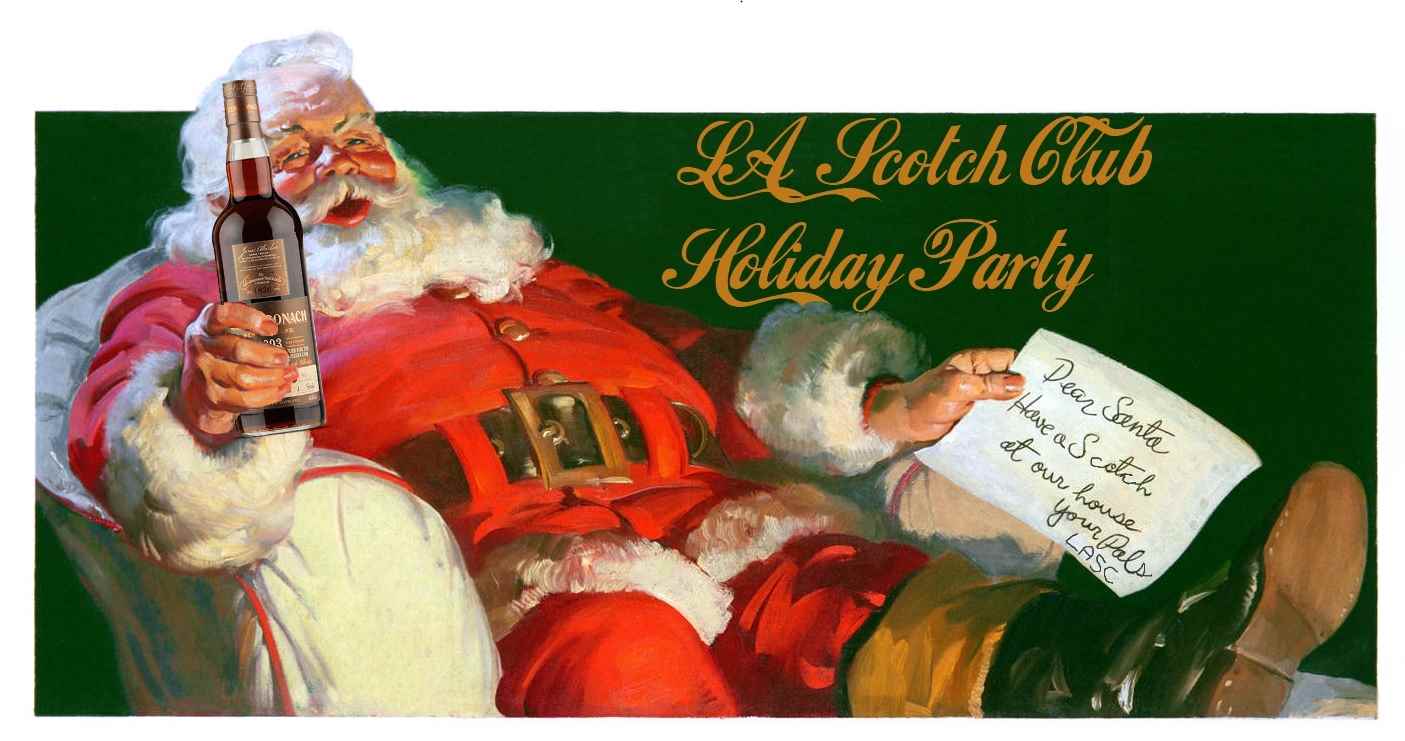 It's December again! That means LASC gets back together for food, drinks, holiday cheer, and more drinks. Something about this time of year makes us want to have sweets, but LASC has something for your sweet tooth that won't take exercise till mid-February to burn off. We're talking some delicious Port and Sherry Casks here.
We've amassed some impressive bottles, including a single cask 27yr Glendronach retailing for $1000, that we got for half price thanks to some trading. Then there's a Kavalan Port Cask exclusive from The Bottle House in San Diego that is FANTASTIC. We've got the DUTY FREE Balvenie Portwood 21yr that is said to be far better than its watered down cousin on shelves everyone. Who got the heavily sherried Binny's Mortlach before they sold out? We did, baby! Then there's the little secret almost no one knows about… a Glenrothes, yes Glenrothes, from Adelphi that managed to get magnificently sherried in only 7 years. There should be enough for 3/4 oz of each of these.
Well that's the scotch, but why not have a little more fun? We'll be trying a 2003 vintage (a declared year for port) from one of the most prestigious houses, Graham's. We'll also have an award winning sherry: Bodegas Dios Baco Oxford 1.970.
This year we'll be in a rented space: The Enchanted Cottage, complete with outdoor/indoor space and a gameroom.
As for food, please sign up at our Potluck site.