What is Watt Whisky?
Title for The Whisky:
The Whisky
1:
Highland Single Malt 2005 16yr
5:
Belize Rum Travellers 2007 13yr
9:
Allt-a-Bhainne 1997 23yr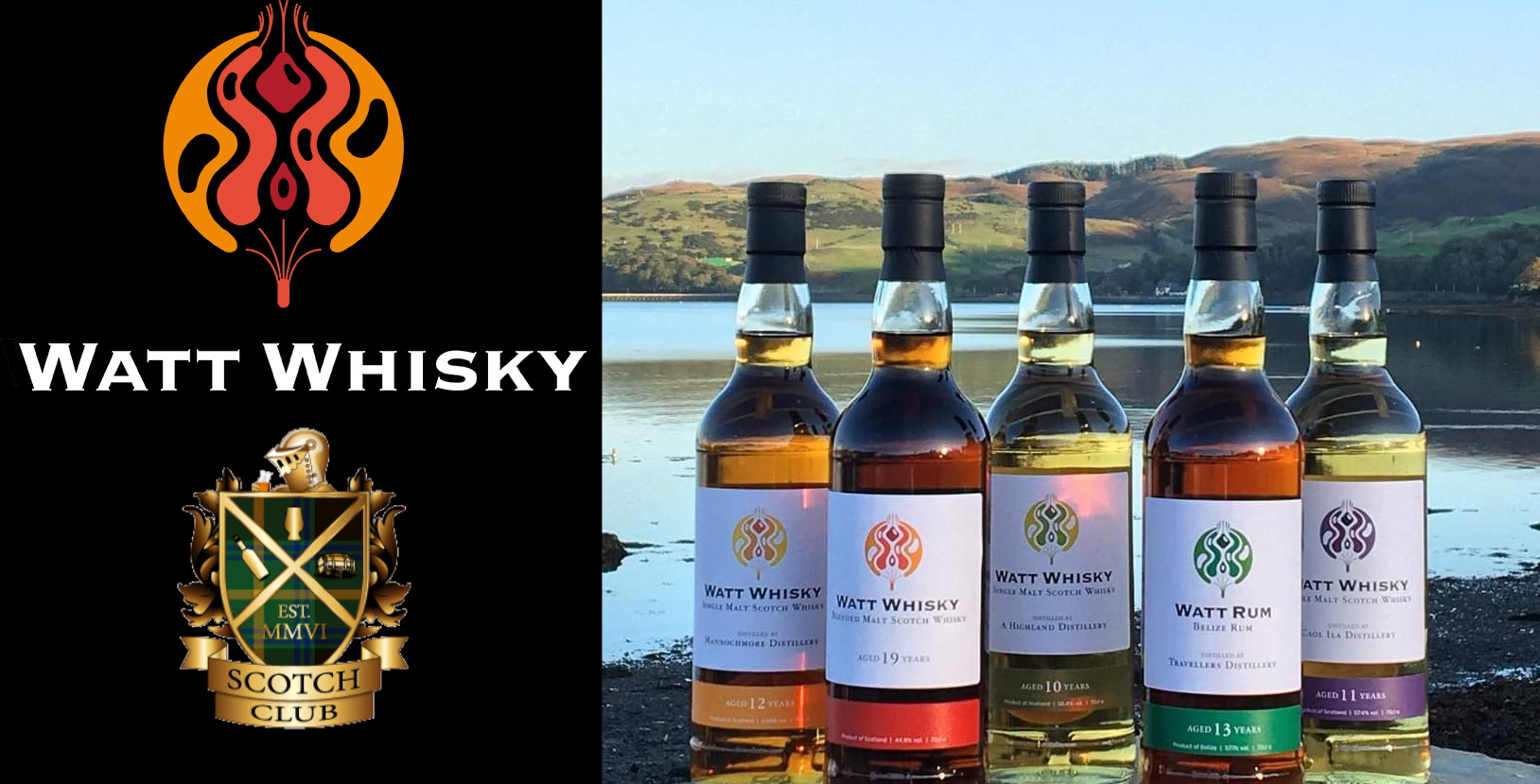 ZOOM TASTING – 1PM PACIFIC
$45 – 9 samples @ 1/2oz
$85 – 9 samples @ 1oz
-Featuring Kate and Mark Watt joining us from Campbeltown-
At Scotch Club's recent tariff tasting, a surprise favorite was the Allt-a-Bhainne 23yr from newcomer Watt Whisky. This brought up the question: who is Watt Whisky? Here's what Kate and Mark Watt have to say on their website:
Mark and I have over 40 years experience in the Scotch Whisky industry between us and, after many years of working for other people, we decided that now was the time to strike out on our own. We established Campbeltown Whisky Company Ltd. in January this year and, thanks to an incredibly successful Crowdfunder campaign, will be bottling our first cask (for Crowdfunders only) under our own independent bottling brand, Watt Whisky, in August of this year. This will be followed by our first general release later in the year.
Campbeltown, as many whisky fans will know, has a rich distilling heritage. Once home to over 35 distilleries, there are now 3 continuing this great tradition. Despite the vast numbers of distilleries that have been established here over the years, to our knowledge there has never been an independent bottler established in the town (Cadenhead's moved here in 1972 from Aberdeen), until now anyway.
We've chosen Campbeltown as a base, not just because of its great whisky heritage but also because it is our home! By setting up our business here, we hope to add to the already impressive whisky offering for visitors and to contribute to the local community and economy.