Thrones – The Endgame
Title for The Whisky:
The Whisky
3:
Dalwhinnie Winter's Frost
7:
Glendullan - The Singleton
8:
Talisker Select Reserve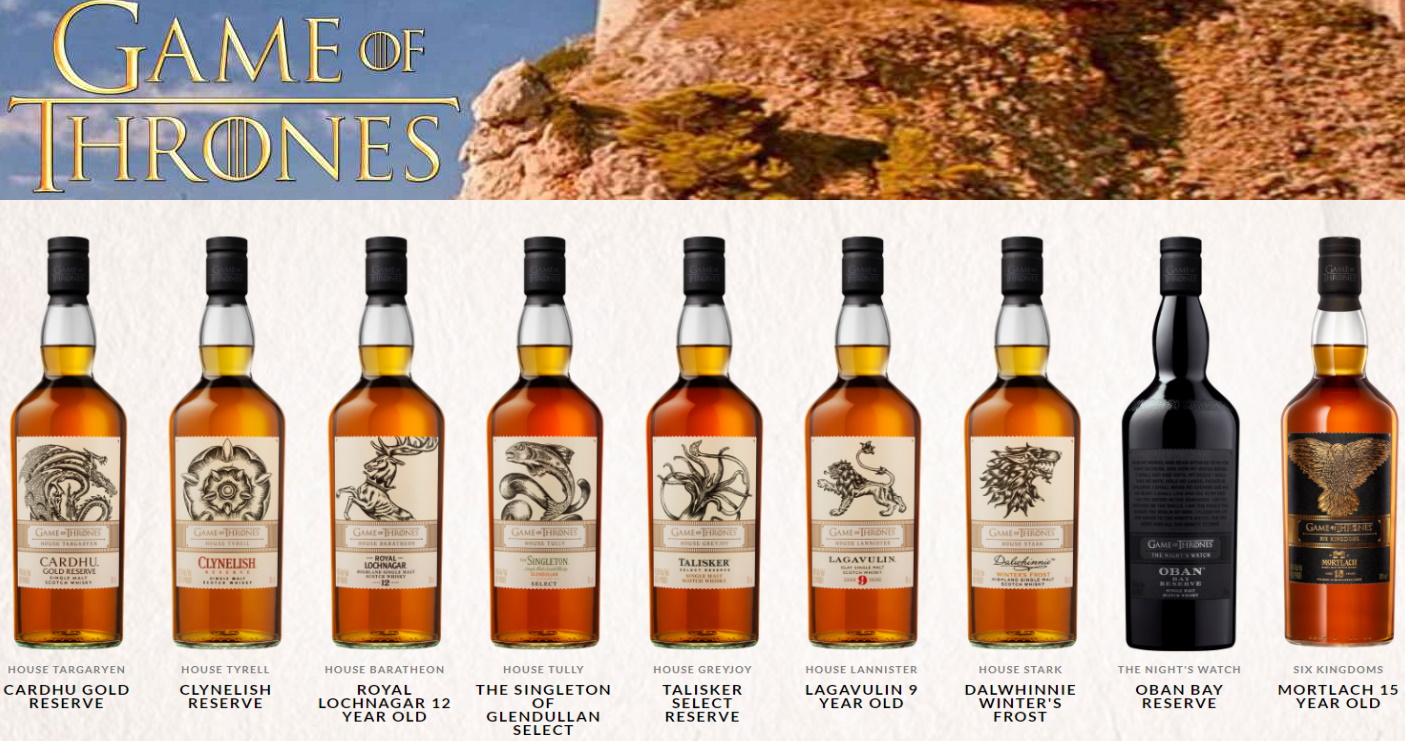 ZOOM EVENT – 6:30pm PACIFIC  – 9:30pm EASTERN
Game of Thrones. Great book.  Sometimes great show.  Yadayadayada.  I'm not going to waste too many electrons explaining these bottles.  They've been around for years.  They've been around too long. In fact the box of them I have has been in my garage too long.  Every time I need a tool, I step on this box. I'm getting rid of it… and you are going to help.  Oh, and just because I love you, I sourced the newer Mortlach 15yr Six Kingdoms to replace the crappy Johnnie White Walker.
Join us as we plow through these on zoom and decide once and for all who has the best scotch in the Seven Kingdoms.
The Scotch
Cardhu Gold Reserve [House Targaryen]
Clynelish Reserve [House Tyrell]
Dalwhinnie Winter's Frost [House Stark]
Lagavulin 9yr [House Lannister]
Oban Bay Reserve [The Night's Watch]
Royal Lochnagar 12yr [House Baratheon]
The Singleton of Glendullan Select [House Tully]
Talisker Select Reserve [House Greyjoy]
Johnnie Walker White Walker Mortlach 15yr [The Six Kingdoms]