The Stars of India – SD
Title for The Whisky:
The Whisky
2:
Amrut Peated Cask Strength
4:
Amrut Double Cask 2002
9:
Paul John SCWC Single Cask
10:
Paul John Christmas Release 2020
11:
Rampur Double Cask Rampur Asava Rampur PX Finish
12:
Kamet Single Malt Indri Trini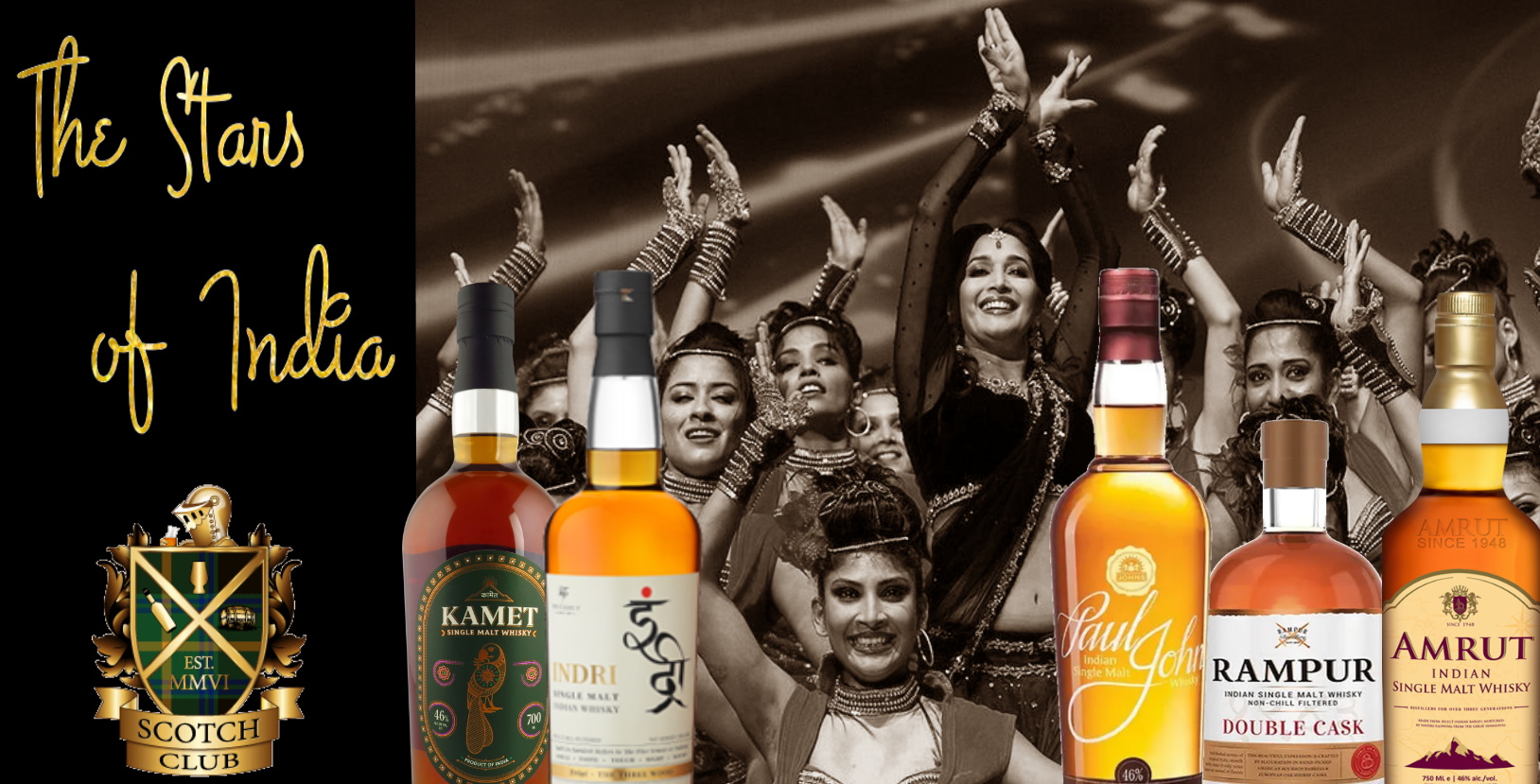 We aren't talking about the ship. We aren't talking about a Bollywood song and dance. We're talking about the best thing out of India since naan bread. No, wait, even better than naan bread… Indian Whisky. The world whisky scene has exploded and somewhere in that deep sea of 1.2 billion humans in India, a select few raised their hand and said 'me too!'
Rather than visiting each brand individually, we are going to explore many of brands in one big tasting. Amrut, Paul John, Rampur, Indri, Kamet, and Royal Tiger.
$65 – Whisky and Dinner
$32 – Dinner Only
INDRI SINGLE MALT – TRINI THREE WOOD
KAMET SINGLE MALT
ROYAL TIGER SINGLE MALT
AMRUT
Amrut Cask Strength
Amrut Peated Cask Strength
Amrut Fusion
Amrut Double Cask 2002
Amrut Fusion X
RAMPUR
Rampur Double Cask
Rampur Asava
Rampur PX Finish
PAUL JOHN
Paul John Oloroso
Paul John PX
Paul John Mithuna
Paul John SCWC Single Cask
Paul John Christmas Release 2020