The ImpEx Collection
October 1, 2021 @ 6:30 pm
Title for The Whisky:
The Whisky
3:
Cameronbridge 1992 28yr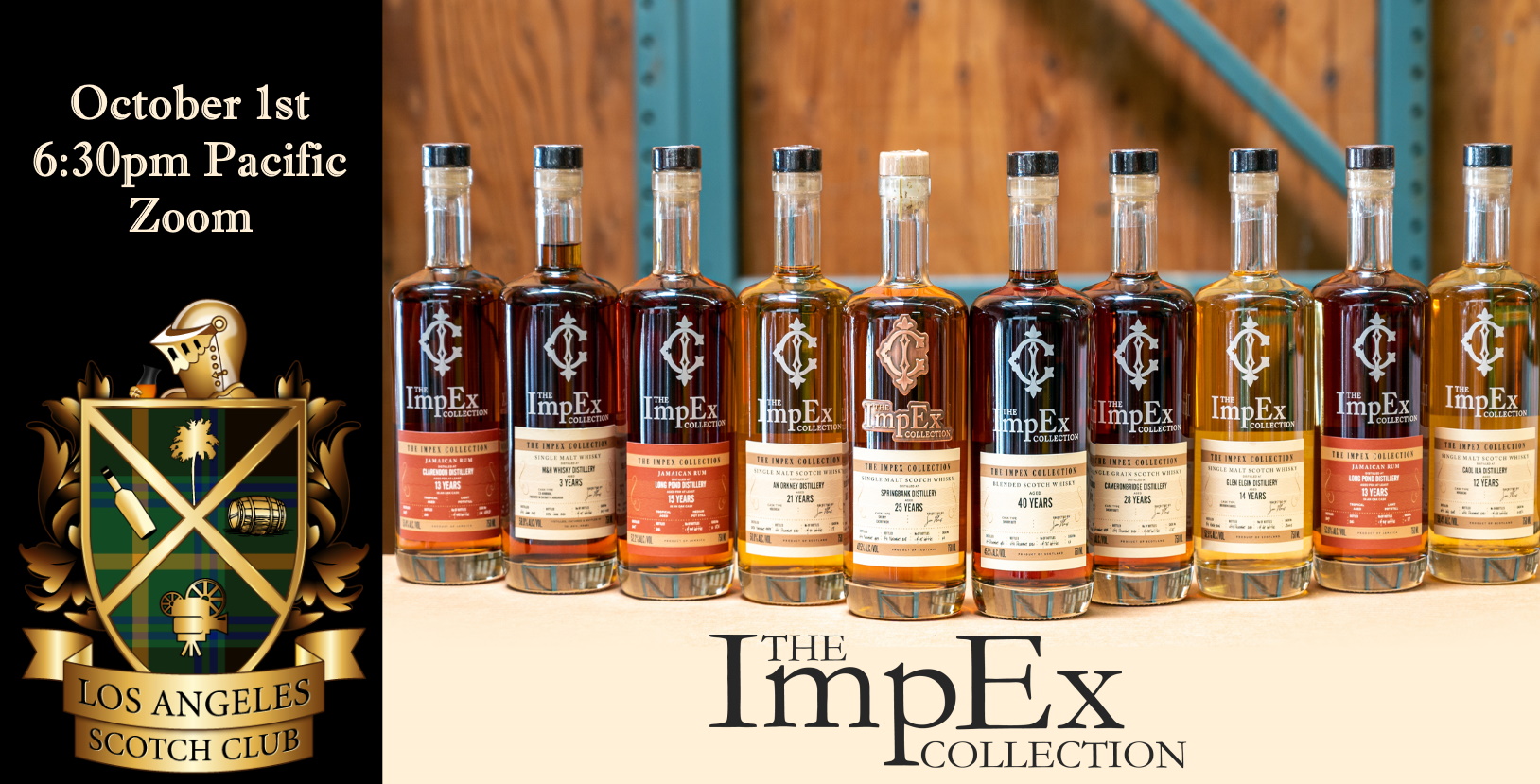 LA Scotch Club will host an online tasting of the entire ImpEx Collection. This lineup is their first release of many to come. We'll have a chance to see for ourselves if this new brand has what it takes to pick the right whisky (and rum.) We'll be joined by the folks at ImpEx to guide us through the tasting and give us insight about their choices.  Samples will be shipped for you to join us online in the Virtual Clubhouse.
The ImpEx Collection
–1/2 oz samples–
Springbank 25yr 1993 Cask #94
Blended 40yr 1980 Cask #34
Cameronbridge 1992 28yr Cask #115125
Caol Ila 2008 12yr Cask #313250
Glen Elgin 2006 14yr Cask #9800012
Orkney Cask 1999 21yr Cask #58
Milk & Honey 2017 3yr Cask #2017-0123
Clarendon rum 2007 13yr Cask #654MBKB
Long Pond rum 2007 13yr Cask #11ITP
Long Pond rum 2005 15yr Cask #21VRW