The Balvenie EPIC event – San Diego
Title for The Whisky:
The Whisky
1:
Balvenie 12yr Doublewood
2:
Balvenie 15yr Single Barrel
3:
Balvenie 2005 Cask Sample
4:
Balvenie 1966 Cask Sample
5:
Balvenie Port Wood 21yr
6:
Balvenie 17yr Doublewood
7:
Balvenie Tun 1401 Batch 3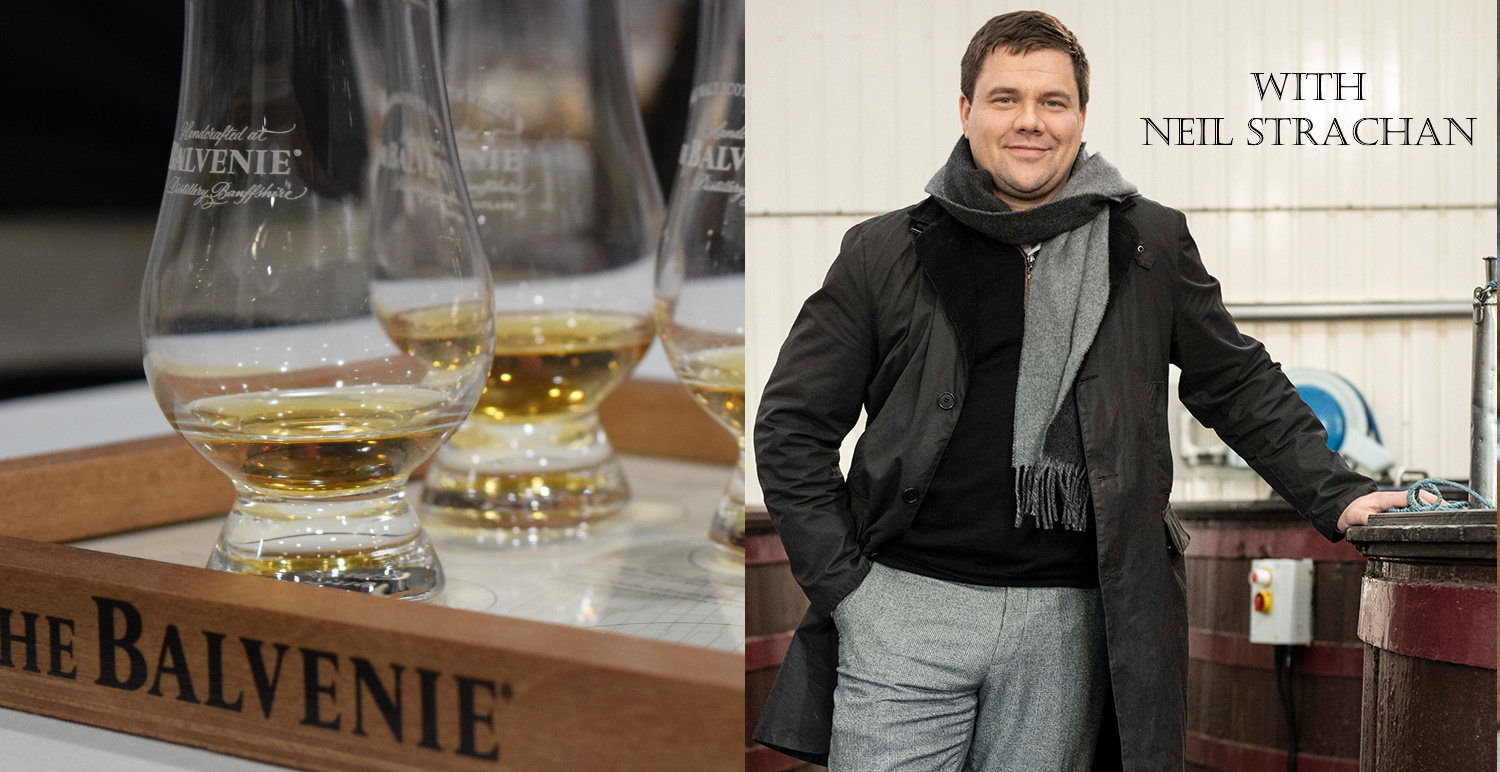 Balvenie in San Diego.  Finally.  One of Scotch Club's favorites, and everyone's favorites, will be tasted at Liberty Call on Monday, May 9th.  Being Scotch Club, we are going to take this to another level.  Everyone should try the Doublewood 12 and Single Barrel 15, and we will.  Then it gets interesting.
Balvenie is well known for having some of the most talented brand ambassadors out there.  It's a tough gig to get.  None other than Neil Strachan, the west coast ambassador, will be guiding us through the evening.  Neil has been saving some special in his cupboard for years:  he will share a CASK SAMPLE of Balvenie 2005 Sherry finish whisky at 61.9% AND a 1966/2012 cask sample of Balvenie scotch, no, wait, NOT SCOTCH, that aged so long it dropped to 36.7%, below the legal limit.  Of course, Balvenie fixed that by blending it with other (higher proof) casks to create the famous Balvenie Tun 1401 Batch 3.
The TUN 1401!  This is one of the best series of whisky Balvenie has ever made.  Sure the 1509 was decent, but the 1401 was well-sherried and became EPIC, especially the Batches 3 and 9 in America.  It is easily better than the 30yr.  This was David Stewart's pet project.  He was given the run of the distillery to do ANYTHING he wanted, and when you give a genius full support, good things happen.  My (Andy Smith) personal collection of Tun 1401s is something special to me.  They are worth $1000 now and are probably undervalued.  But SDSC is special to me too, and I believe you need to try it at least once while mortal (pretty sure this stuff is up in heaven.)
We're just getting started… why not try the nearly sold out Balvenie Doublewood 17 while we are at it.  And let's see what else is in my closet: it's a Balvenie Port Wood 21yr; not the $300-$400 bottle version, mind you, it is the rare duty free version with a higher ABV.
But we do have one more thing: Balvenie 1974 25yr.  This gem from the best year in the history of everything, landed in my lap a few years ago and I knew this would be its purpose.  Again, $1000.  Again, I'm sharing it with you, my friends.
Epic night of scotch, epic night of food.  Bill Rogers of Liberty Call is making a special purchase, tomahawk chops, the famously thick steak with two pounds of meat on 18 inches of bone.  Bill will be cutting up the meat so that we will have one pound per person.
Here is how the night lines up:
The Dinner
Tomahawk chops (1 pound of meat per person)
mashed potatoes demi-gloss and vegetables
(vegetarian available upon request)
The Scotch
Balvenie 12yr Doublewood  – 1oz
Balvenie 15yr Single Barrel Sherry – 1oz
Balvenie 2005 Sherry Finish Cask Sample 61.9% – 1/2oz
Balvenie 1966 Cask #6424 Sample (Tun 1401 component) – 1/2oz
Balvenie Port Wood 21yr Duty Free version – 1/2oz
Balvenie 17yr Doublewood – 1/2oz
Balvenie Tun 1401 Batch 3 – 1/2oz
Balvenie 1974 25yr – 1/2oz