SSD January Tasting
January 21, 2022 @ 7:00 pm
Title for The Whisky:
The Whisky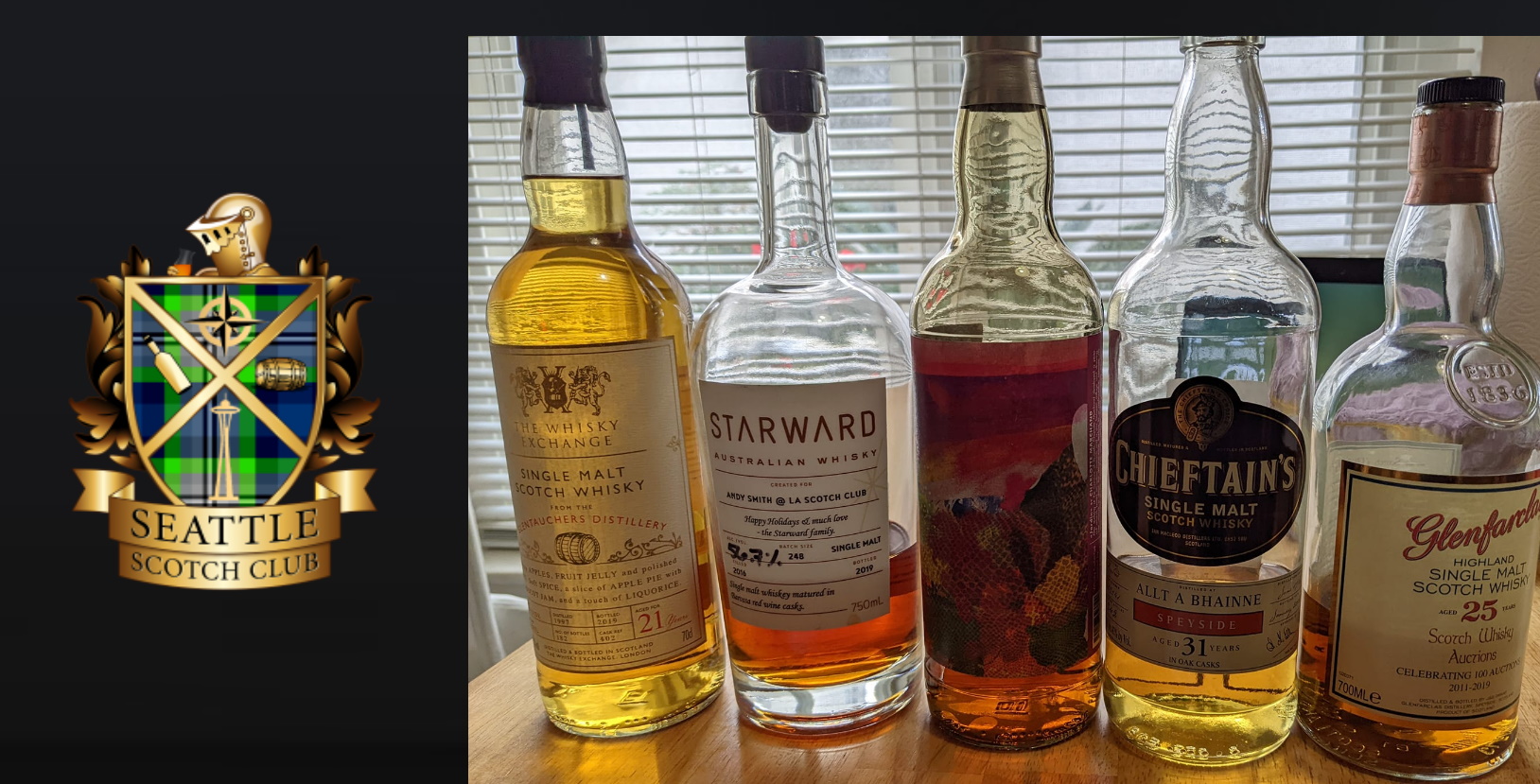 SSC will do a small online tasting (unless you want to get together live) since things are still a little shut down. How about eight of us finish off the bottles from the San Diego Christmas party.
~1oz each of
Glentauchers 1997 The Whisky Exchange 21yr
Aultmore 2006 Artist Collective 13yr
Starward Single Cask for LASC
Glenfarclas Scotch Whisky Auctions 25yr
Chieftain's 1976 Allt A'Bhainne 31yr
We're still figuring things out with the new IRS reporting ruled for Paypal, so we will just do a free RSVP for now and figure out the $40 for scotch and shipping later.  SDSC LOVED these bottles in December.  They are collectibles and foreign purchases you'll never see again.