SDSC Scotchy Holiday Potluck 2022
December 10, 2022 @ 5:30 pm
Title for The Whisky:
The Whisky
1:
Caol Ila 2011 8yr Chronicle
2:
Glenallachie 1995 26yr Hart Brothers K&L Exclusive
3:
Cragganmore 1995 25yr Hunter Laing Sherry Butt
4:
Dufftown 1993 10yr Murray McDavid
5:
Braeval 2008 Douglas of Dumlanrig 18yr
6:
Invergordon 1984 30yr Exclusive Malts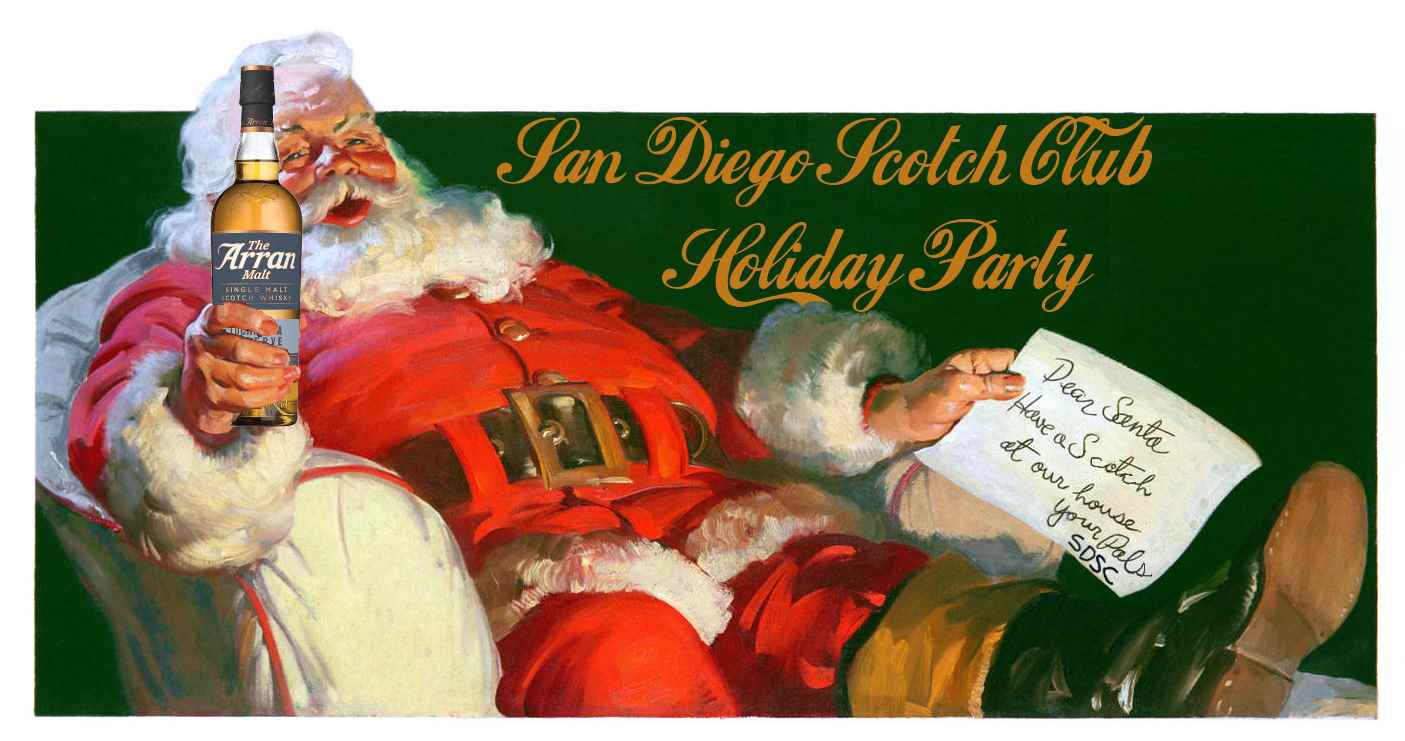 Ho Ho Ho, it's time for trees, menorahs, and scotch. This year we'll be back in North Pole. Pardon, North COUNTY
Per tradition we'll have potluck and a white elephant whisky exchange featuring 1 or 2 oz minis of GOOD whisky to trade and steal. A Festivus airing of grievances may occur after we are good and sloshy. Bring an ugly sweater!
(use code 'glen' if it asks)
We will have six great single malts.
Non-drinkers welcome to join for free.
THE SCOTCH
Caol Ila 2011 8yr Chronicle
Glenallachie 1995 26yr Hart Brothers K&L Exclusive
Cragganmore 1995 25yr Hunter Laing Sherry Butt
Dufftown 1993 10yr Murray McDavid
Braeval 2008 Douglas of Dumlanrig 18yr
Invergordon 1984 30yr Exclusive Malts