SDSC Scotchy Holiday Party Potluck
December 13, 2021 @ 6:30 pm
Title for The Whisky:
The Whisky
1:
Glentauchers 1997 The Whisky Exchange 21yr
2:
Aultmore 2006 Artist Collective 13yr
3:
Starward Single Cask for LASC
4:
Glenfarclas Scotch Whisky Auctions 25yr
5:
Chieftain's 1976 Allt A' Bhainne 31yr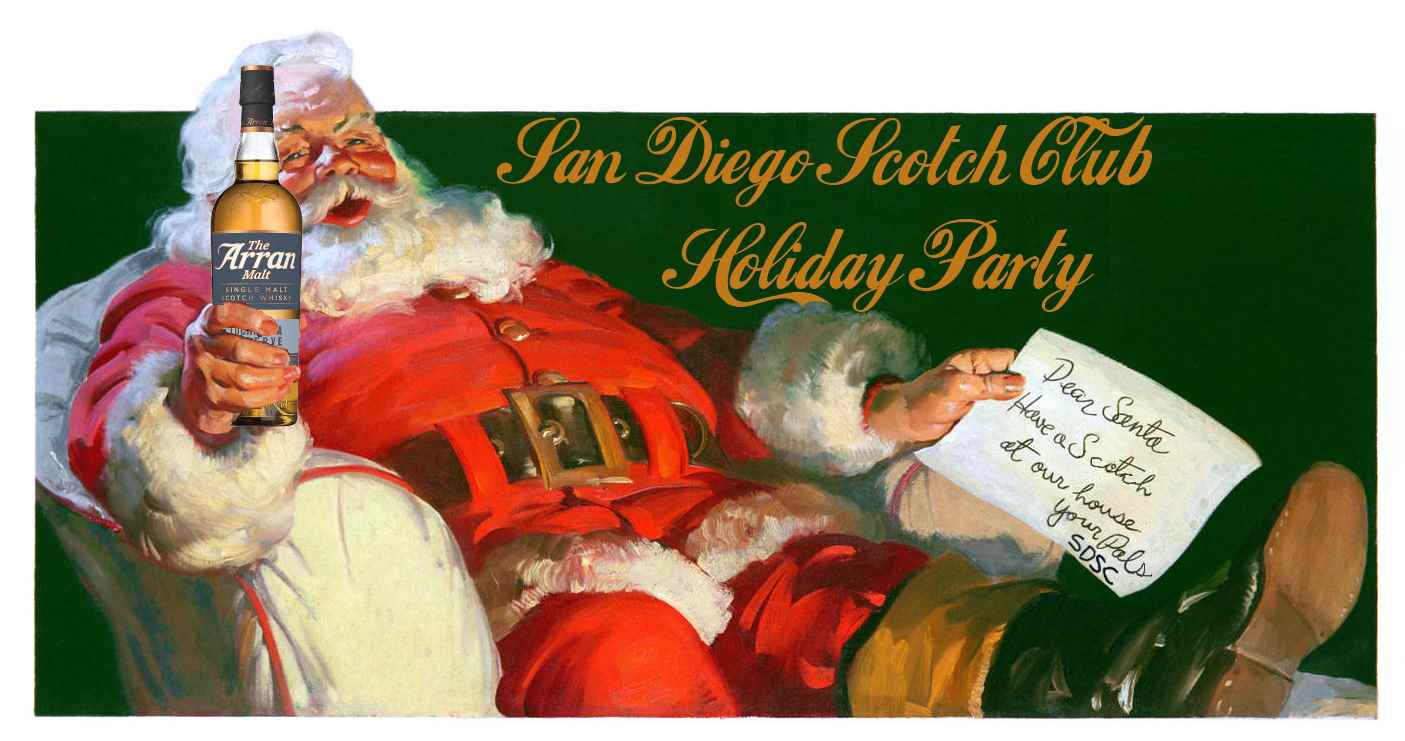 Ho Ho Ho, it's time for trees, menorahs, and scotch. This year we'll be back in North Pole. Pardon, North PARK.
WEATHER PERMITTING, we will be outside in the festively decorated backyard.
Per tradition we'll have potluck and a white elephant whisky exchange featuring 1 or 2 oz minis of GOOD whisky to trade and steal. A Festivus airing of grievances may occur after we are good and sloshy. Bring an ugly sweater!
(use code 'glen' if it asks)
There will be whisky! Along with the traditional warm welcome cocktail, we will have 1oz pours of five great single malts.
Non-drinkers welcome to join for free.
Glentauchers 1997 The Whisky Exchange 21yr
Aultmore 2006 Artist Collective 13yr
Starward Single Cask for LASC
Glenfarclas Scotch Whisky Auctions 25yr
Chieftain's 1976 Allt A' Bhainne 31yr