Resurrection
Title for The Whisky:
The Whisky
2:
Bladnoch 24yr. SMWS 50.66
3:
Glen Keith 21yr. John Milroy
6:
Tamnavulin Double Cask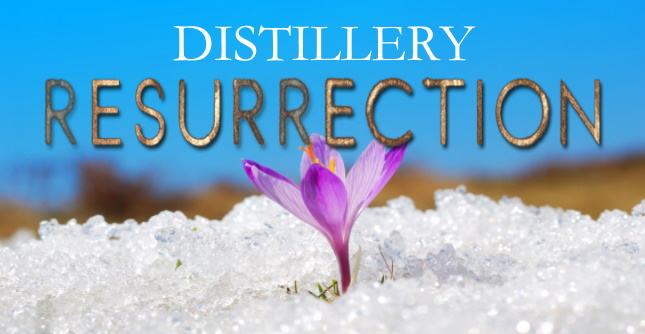 It is our custom to gather in the Fall to remember distilleries that have left this mortal plane. But Spring is a time of rebirth, and so this month we come together to celebrate a few of those distilleries that were once lost, seemingly for good, but that have sprung back to life.
$55 shipped
$50 pick up in Costa Mesa (neighborhood of Baker & Harbor)
Each participant will receive a set of six numbered one ounce samples (except the Tamnavulin. It's a 70cl. bottle, so they could be a little short)
Bruichladdich 2001 "The Resurrection Dram"
Bladnoch 24yr. SMWS 50.66 1990
Glen Keith 21yr. John Milroy 1995
Glentauchers 8yr. Single Cask Nation
Benromach 15yr.
Tamnavulin Double Cask
*You will receive Zoom details and pick up information after the tasting sets have shipped.*
"Seating" is limited, and we expect this to sell out, so get your reservations in early. Reservations close no later than Saturday, April 10th
If anyone has empty sample bottles from past events that you'd like to recycle, you can drop them off at the pick-up.
Note: This is a tasting event, not a sample distribution scheme. Identities of the numbered samples will be revealed at the Zoom meeting (and only at the meeting). All attendees are expected to participate, at least minimally, in the discussion (put down your phone, look at your laptop, and nod occasionally).
The Zoom meeting will not be recorded.
We are not responsible for loss, damage or delays once packages are tendered to USPS or its designated representative.