MacAloney Distillery w/Robin Morgan
Title for The Whisky:
The Whisky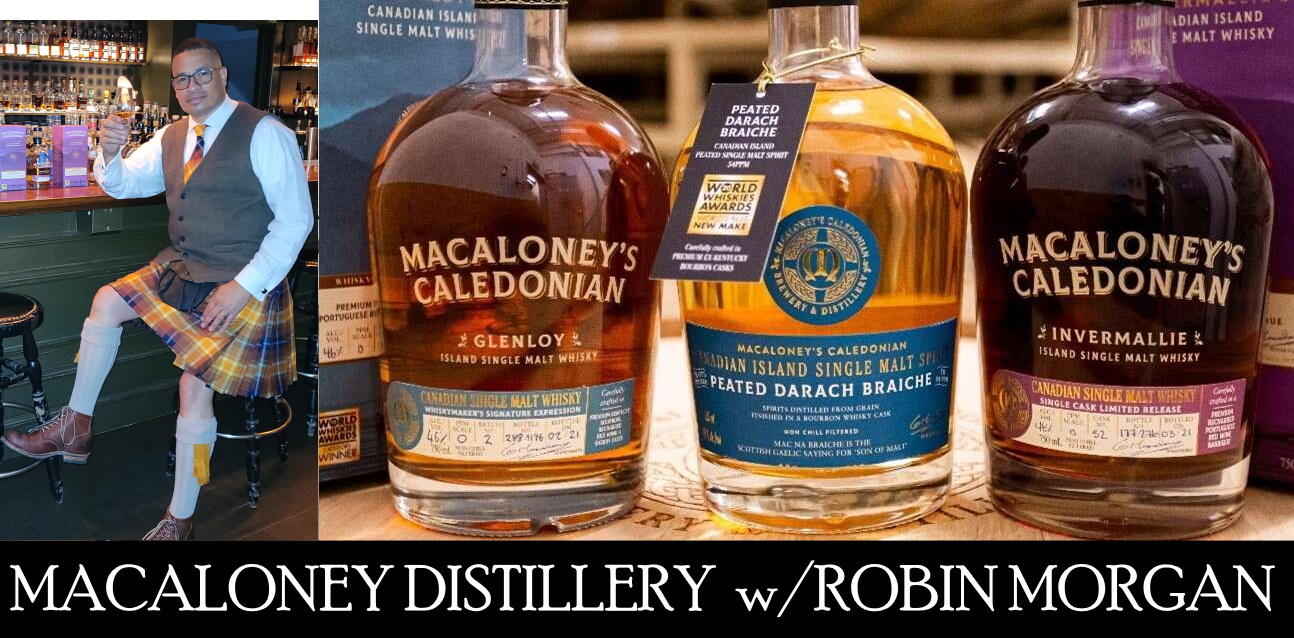 Robin Morgan of the new MacAloney Distillery is coming to San Diego, and he is bringing bottles to share with the club. Join us for a VERY FAIRLY PRICED tasting THIS SUNDAY at Liberty Call in Barrio Logan. Robin will be pouring:
– An Loy – single malt whisky
– St Mallie – single malt whisky, single cask, Portuguese red wine barrique STR
– Kildara – Triple Distilled Potstill (best in the world 2023 world whiskies awards)
– Cath-na-haven – Single malt whisky, Oloroso & Pedro Ximenez matured
– Siol Dugall – single malt whisky medium peat (Best Canadian single malt 2023 world whiskies awards)
Dinner is included and will be a choice of steak or mahi-mahi.
HERE'S WHAT THE DISTILLERY HAS TO SAY ABOUT THEMSELVES:
Guided by his love for Uisge Beatha, the water of life, Graeme Macaloney, our ex-pat Scot founder and whisky maker, set out to create the finest single malt whisky in North America and perhaps the world. Driven by quality he focused his efforts on bringing together the industry's best Scottish distillers, ingredients (great Canadian barley, select American & European oak) and the best equipment. Our team is passionate about what we've created and we can't wait to share it with you.
Thanks to our high-quality ingredients, world-class facilities and deep expert knowledge base, we're able to produce exceptional single malt whiskies in just three short years using exclusively traditional techniques.
Our world-class distillery is built around our traditional Forsyth's copper pot stills. These hand hammered behemoths produce extremely smooth and fruity spirits ideal for absorbing the unique flavours of our carefully selected oak casks which emanate from as far away as Kentucky, Portugal, Spain and Scotland.
Locally, our exceptional Canadian barley, with island water and air produces a complex but balanced spirit, while bringing a pristine quality to the final drink.