LASC Holiday Party 2022
December 11, 2022 @ 3:00 pm
Title for The Whisky:
The Whisky
2:
Glenallachie 1995 26yr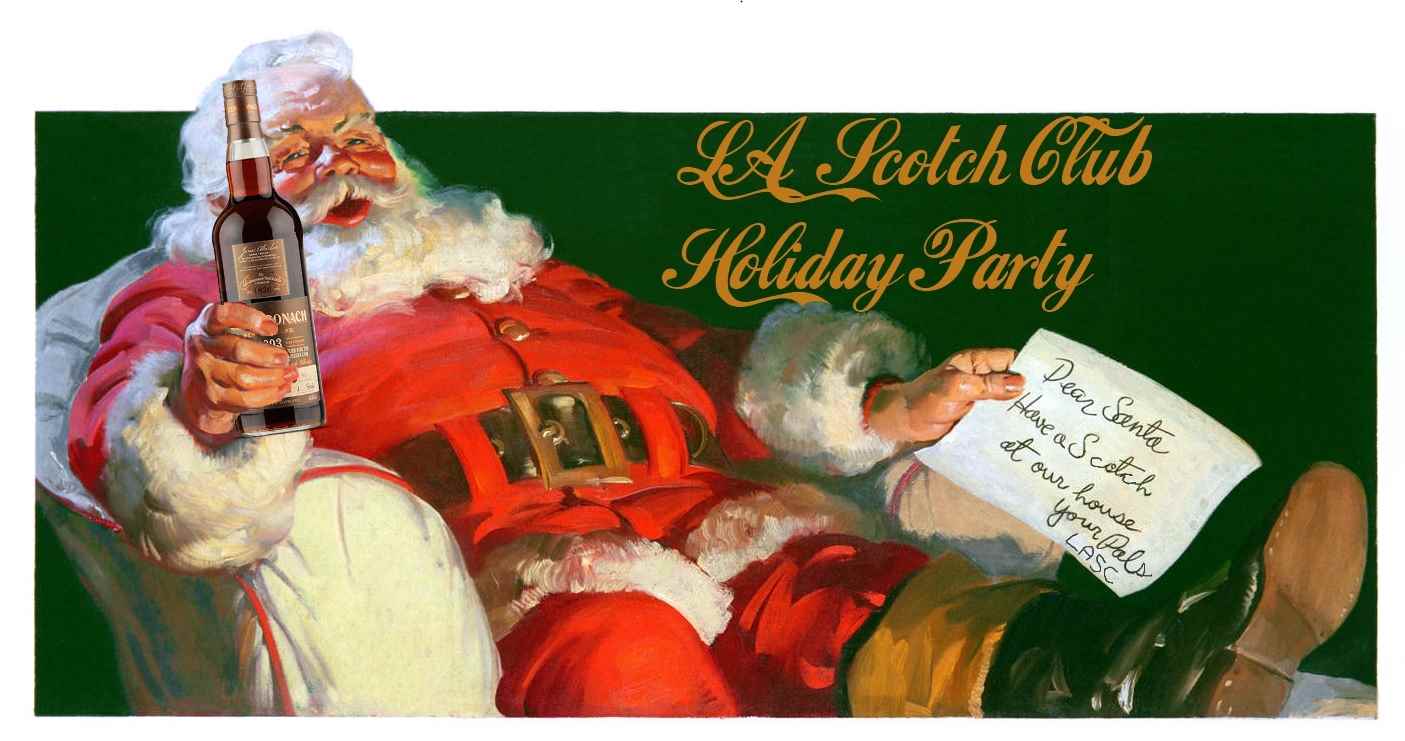 Ho Ho Ho, it's time for trees, menorahs, and scotch.
Per tradition we'll have potluck and a white elephant whisky exchange featuring 1 or 2 oz minis of GOOD whisky to trade and steal.Bring an ugly sweater!
Non-drinkers welcome to join for free.
THE SCOTCH
Caol Ila 2011 8yr Chronicle
Glenallachie 1995 26yr Hart Brothers K&L Exclusive
Cragganmore 1995 25yr Hunter Laing Sherry Butt
Dufftown 1993 10yr Murray McDavid
Braeval 2008 Douglas of Dumlanrig 18yr
Invergordon 1984 30yr Exclusive Malts