One for the Road
August 19, 2021 @ 7:00 pm
Title for The Whisky:
The Whisky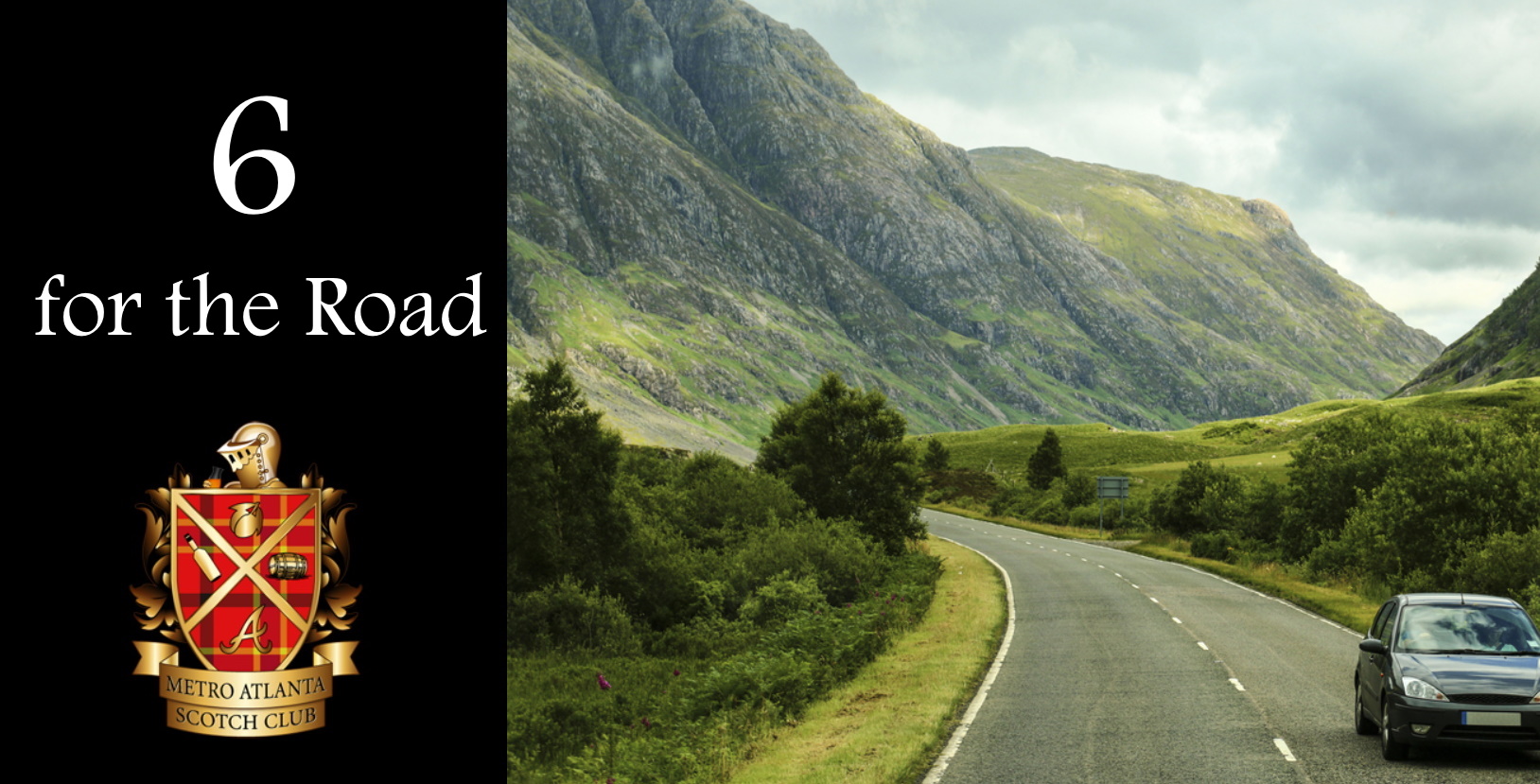 One for the Road:  Actually, it's 6 for the road that will lead 11 of us to bonnie Scotland as MASC's 2021 Tour begins on September 13.  So, let's enjoy a great flight of whisky.
Scapa 10 is a very good aperitif style dram at 43%. Next up is SPEY Trutina which another bourbon barrel aged single malt, but a bit fuller at 46%. Glen Garioch 15 is an awesome Oloroso sherry cask dram at its cask strength of 53.7% ABV (distillery only bottling). Fettercairn 7 is a Battlehill expression bottled by Duncan Taylor at 56%. Laphroaig Quarter Cask is a delicious dram which non-chillfiltered and no color added  and bottled at 48%. Quarter Cask is a personal favorite. Here's a big finish: Lagavulin 12-Year 2020 Special Release at cask strength 56.4%.
Please join us and do bring a friend as good whisky is made great when shared among friends. *For those that would like to forgo the peat experience <gasp>, we'll bring a couple of nice alternative drams.
WHISKY MENU:
1. SCAPA Single Malt / 10-Year / 43% ABV / IB: Gordon &
MacPhail (Dist Label range) / Dist Owner: Chivas Brothers Ltd.
(Pernod Ricard S.A.) / Island (Orkney)
2. SPEY Single Malt / Trutinā (Latin Collection; Balanced) / NAS /
46% ABV / NCF / OB: Speyside Dist / Dist Owner: HOE
International (John Harvey McDonough) / Speyside (Central)
3. GLEN GARIOCH Single Malt / 15-Year / 'Sherry Cask Matured' /
CS 53.7% ABV / NCF / OB / Dist Owner: Beam Suntory UK Ltd.
(Suntory Holdings Ltd.) / Highland (Eastern)
4. FETTERCAIRN Single Malt / 7-Year / CS 56.0% ABV / NCF / 3
Bourbon HH / IB: Battlehill (Duncan Taylor) / Dist Owner:
Whyte & Mackay (Emperador Distillers) / Highland (Eastern)
5. LAPHROAIG Single Malt / 'Quarter Cask' / NAS / 48% ABV /
NCF / OB / Dist Owner: Beam Suntory UK Ltd. (Suntory
Holdings Ltd.) / Islay (Kildalton)
6. LAGAVULIN Single Malt / 12-Year / '2020 Special Release' / CS
56.4% ABV / NCF / OB / Dist Owner: Diageo Scotland Ltd.
(Diageo plc) / Islay (Kildalton)