An International Flight
Title for The Whisky:
The Whisky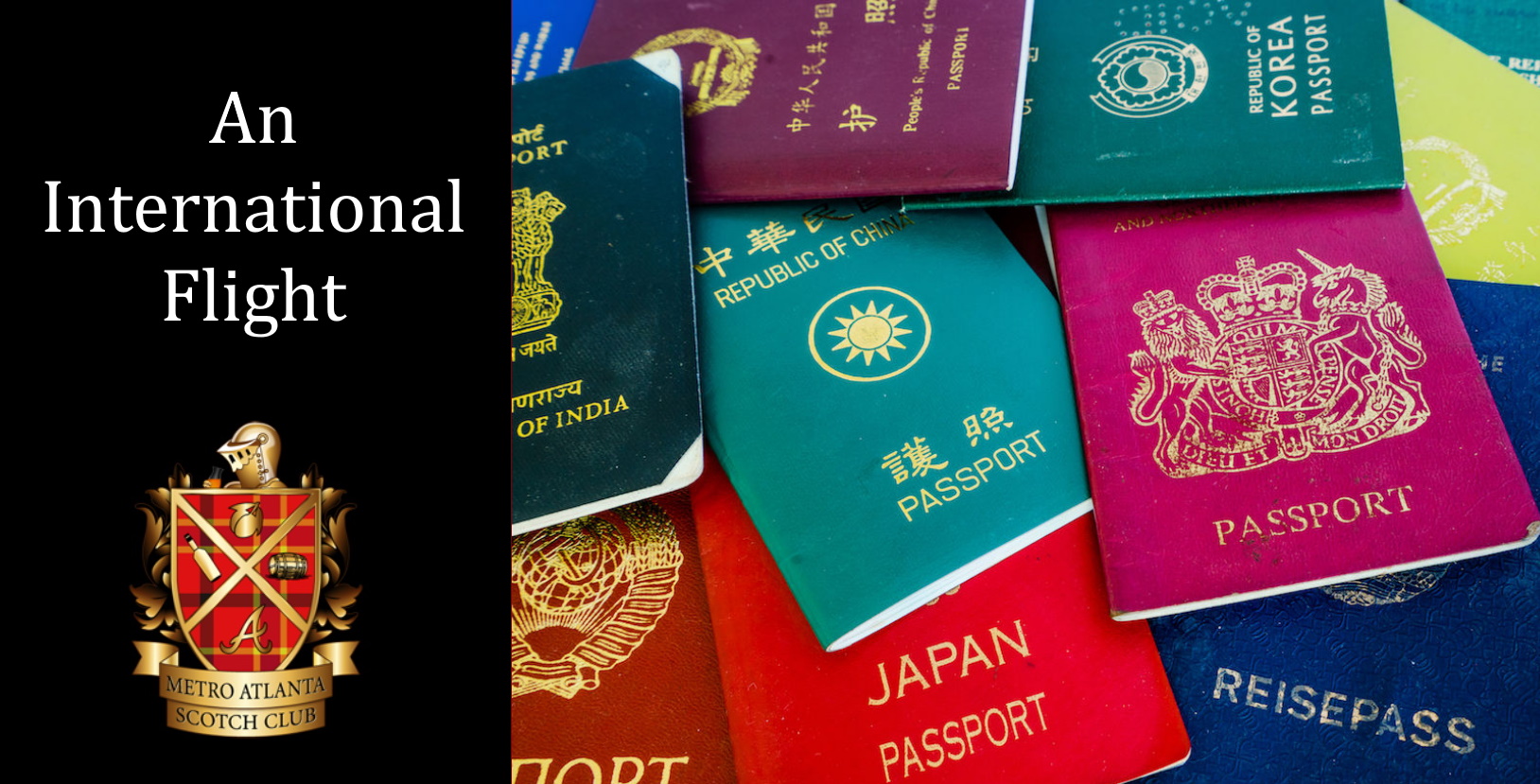 Something Old, Something New: First up: Glenlivet 12 a grand dram of the aperitif style and one that should be re-visited. Iwai Tradition is a blended Japanese whisky from Mars Shinshu distillery, situated up in the Japanese Alps.  We've been following Hautes Glaces since Rémy bought the distillery in 2017. Les Moissons is an organic single malt which was made, interestingly, up in the French Alps. I'll bet that you haven't had a Mannochmore recently. Other than the only available at the distillery offering, I've never seen an official bottling of Mannochmore. Thanks to the good folks at G&M, we can try a 16-
year-old independent bottling. Corryvreckan and Uigeadail… Uigeadail and Corryvreckan: The bench-marks of the Ardbeg range. Corry is bourbon cask matured and Uigie is sherry cask matured.
Please join us and do bring a friend as 'good whisky is made great when shared among friends.'
1. GLENLIVET Single Malt / 12-Year / 40% ABV / OB / Dist Owner: Chivas Brothers Ltd. (Pernod-Ricard S.A.) / Speyside (Livet)
2. MARS SHINSHU Japanese Blended Whisky / 'Iwai Tradition Whisky' / NAS / 40% ABV / OB: Mars Shinshu Dist / Dist Owner: Hombo Shuzo Ltd. / Japan (Honshū/Nagano Pref/Miyada)
3. HAUTES GLACES Single Malt / 'Les Moissons' Organic Single Malt / 41.7% ABV / NCF & NCA / OB: Domaine des Hautes Glaces Dist / Dist Owner: Rémy Cointreau S.A. / France (French Alps)
4. MANNOCHMORE Single Malt / 1990 Vintage (16-Yr) / 46% ABV / NCF / IB: Gordon & MacPhail (Connoisseurs Choice range) / Dist Owner: Diageo Scotland Ltd. (Diageo plc) / Speyside (Lossie)
5. ARDBEG Single Malt / 'Corryvreckan' / NAS / CS 57.1% ABV / NCF / OB / Dist Owner: LVMH Moët Hennessy Louis Vuitton S.E. / Islay (Kildalton/South Shore)
6. ARDBEG Single Malt / 'Uigeadail' / NAS / CS 54.2% ABV / NCF / OB / Dist Owner: LVMH Moët Hennessy Louis Vuitton S.E. / Islay (Kildalton/South Shore)