Holiday High-End Tasting
December 29, 2022 @ 7:00 pm
Title for The Whisky:
The Whisky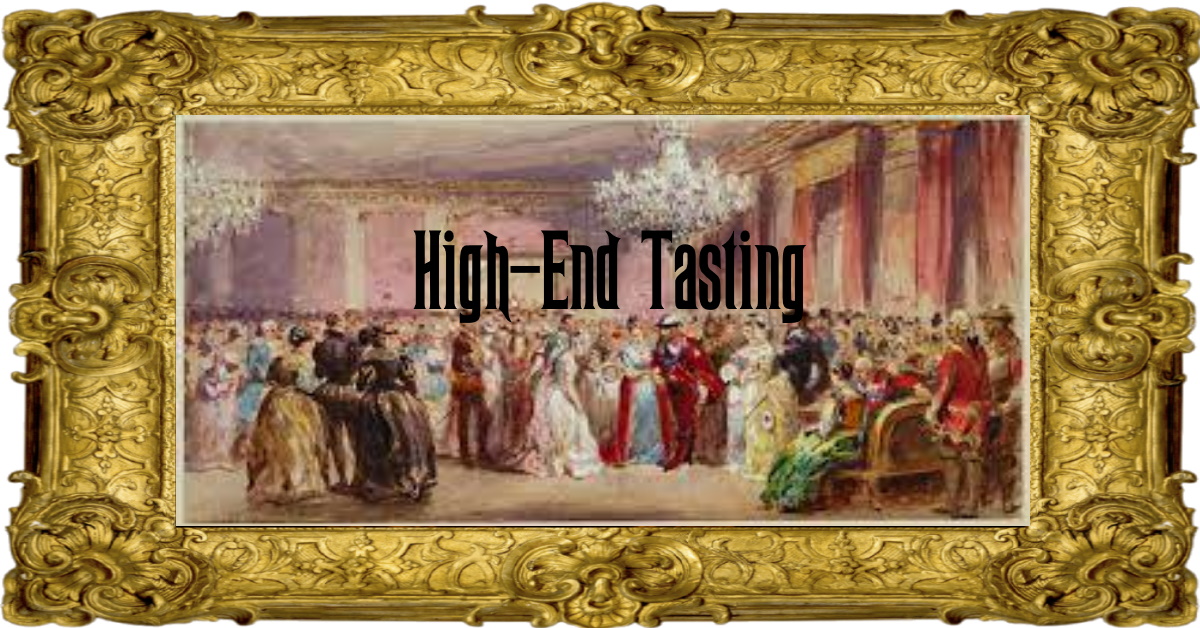 $85 Advance Purchase (note '12/29/22 Event' – don't mention whisky)
http://PayPal.Me/AtlantaScotchClub/85
Some Old, Most Long-Gone & All Delicious! Our tasting will consist of 4 bottles from my travels and 2 bottles from Dr Tom Lobonc's extensive whisky collection.
I've patiently awaiting good cause to open my highly-prized bottle of Springbank HMS Campbeltown bottled at 50.5% ABV in 2011 for Springbank Society. This 2001 Vintage gem was conventionally-matured in a port pipe cask of toasted Spanish red oak for 10-years. From 1999-2009, Dalmore Cigar Malt Reserve was a top-seller with a loyal niche. The marketing staff at Whyte & Mackay erroneously concluded the word 'cigar' limited its potential buyers and changed its name to 'Gran Reserva.' This resulted in a 70% drop in unit sales (its former niche buyers fled) and a very angry and vocal group of ex Cigar Malt buyers. In 2011, W&M reintroduced Cigar Malt Reserve as a slightly enhanced expression albeit at a significantly higher price (RRP $235 vs $110). I just love Glenmorangie Signet… a 'chocolate malt' wonder that exceeds my memory. This rich elixir is the perfect whisky digestif. Our Bladnoch 26yr old Talia was conventionally-aged in red wine casks of toasted American white oak. I bought it at the distillery (at great expense) to use as the featured dram at a MASC high-end tasting. From Dr. Lobonc's collection, Ardbeg 2014 Kildalton Edition and Port Charlotte PC12 introduce peated malts for our final 2 drams.
In summary, it's the perfect holiday present for you! Do come hungry, as we'll have lots of food. Also, consider inviting friends as "good whisky is made great when shared among friends."
WHISKY:
1 Campbeltown, 2 Highland, 2 Islay, and 1 Lowland
1. SPRINGBANK Single Malt / 'HMS Campbeltown' (2011 SB Society Special
Release) / 2001 Vintage (10-Yr) / 50.5% ABV / NCF / OB / Dist Owner: J. & A.
Mitchell & Co., Ltd. (Hedley G. Wright) / Campbeltown Region
2. DALMORE Single Malt / 'Cigar Malt Reserve' / NAS / 44% ABV/ OB / Dist
Owner: Whyte & Mackay Ltd. (Emperador Distillers Inc./Alliance Global
Group, Inc.) / Highland (Northern)
3. GLENMORANGIE Single Malt / 'Signet' (Prestige Range) / NAS / 46% ABV / NCF /
OB / Dist Owner: LVMH (Moët Hennessy Louis Vuitton SE) / Highland (Northern)
4. BLADNOCH Single Malt / '2020 Talia Edition' (Red wine casks of American
oak) / 26-year / CS44% ABV / NCF / OB / Dist Owner: Bladnoch Distillery Ltd.
(David Prior) / Lowland (Wigtown, Dumfries)
5. ARDBEG Single Malt / '2014 Kildalton Edition' / NAS / 46% ABV / NCF / OB /
Dist Owner: LVMH (Moët Hennessy Louis Vuitton S.E.) / Islay (Kildalton)
6. PORT CHARLOTTE Single Malt / PC12 – 'Oileanach Furachail' (Heavily Peated
range) / 2007 Vintage (12-Yr) / CS 58.7% ABV / NCF / OB: Bruichladdich Dist /
Dist Owner: Rémy Cointreau (E. Rémy Martin & Co., S.A.) / Islay (West Shore)
$85 Advance Purchase (note '12/29/22 Event' – don't mention whisky)
http://PayPal.Me/AtlantaScotchClub/85