GlenAllachie
August 29, 2021 @ 2:00 pm
Title for The Whisky:
The Whisky
1:
Glenallachie 10yr CS Batch 2
5:
Glenallachie 11yr Grattamacco
6:
Glenallachie 13yr Rioja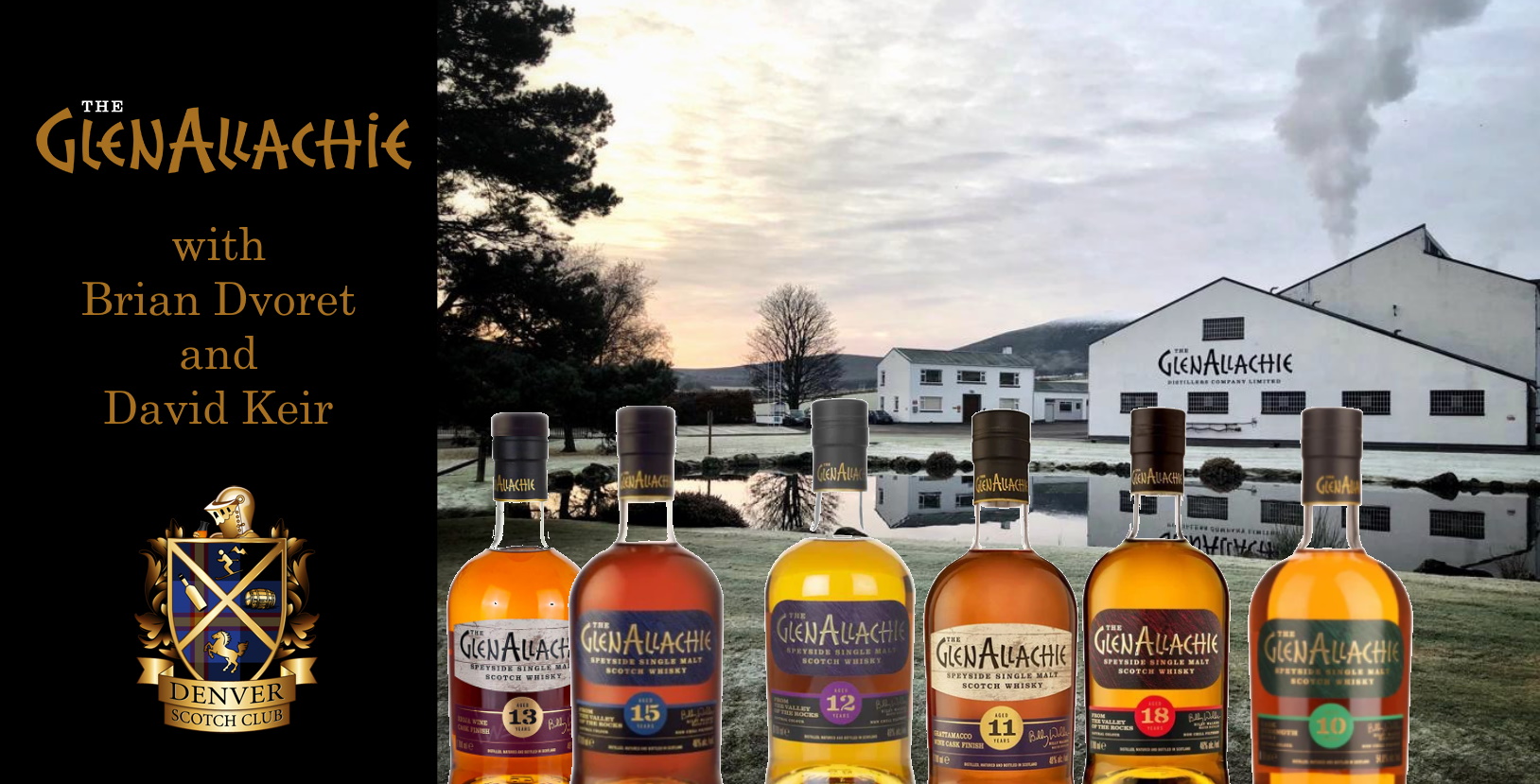 Denver Scotch Club will be doing a LIVE/ZOOM hybrid featuring IMPEX's Brian Dvoret (in person) and GlenAllachie's David Keir (Zoom). We'll be exploring the six GlenAllachie expressions including the newly released wine finishes.
The live portion will be at the home of club president Steve Grantowitz. Address will be sent to attendees.
See you there, or see you online.
Pours/samples will be 1oz each.