Glen Who?
December 12, 2021 @ 6:30 pm
Title for The Whisky:
The Whisky
1:
Allt-a-Bhainne 1993 ExMalts
3:
Royal Brackla 1994 SMWS
5:
Dufftown 1997 Signatory
6:
Dailuaine 2010 Sovereign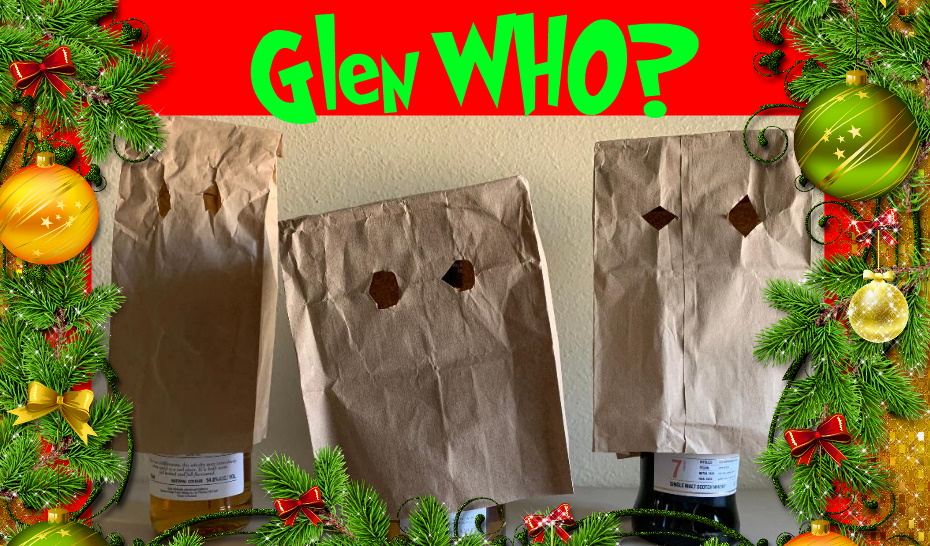 We took a poll among a bunch of our friends, and asked one question: "What are the best whisky distilleries no one has ever heard of?" The group included a couple of respected whisky bloggers, a handful of industry professionals, and a few very knowledgeable amateurs. We collated their responses and came up with a list "hidden gems."
Of course, since this is the Orange County Scotch Club, it turns out that some of those gems are not so hidden having made appearances in club tastings in recent years. But we managed to put together a list of malts that we think most of you may not be familiar with.  Let's check them out.
Allt-a-Bhainne 22yr. 1993 Exclusive Malts
Dailuaine 10yr. 2010 The Sovereign for K&L
Dufftown 18yr. 1997 Signatory for K&L
Glenburgie 27yr. 1985 SMWS 71.38
Royal Brackla 20yr. 1994 SMWS 55.23
Tamdhu 20yr. 1998 The Old Malt Cask
The event will take place in a private room at a restaurant whose personnel are all fully vaccinated. Because there are some at-risk members, all participants must present their current Covid-19 vaccination card.  If you cannot attend for this reason and still wish to enjoy a few drams, please contact us for other non-attending options.
The number of participants, including any non-whisky drinkers, will be strictly limited. If you are planning to bring a plus-one, let us know with your RSVP.
You are responsible for your own dinner tab, but please order something, so they'll keep letting us come back.