End of Tariffs – Rare Scotch Tasting
May 14, 2021 @ 6:30 pm
|
Recurring Event
(See all)
One event on May 14, 2021 at 7:00 pm
Title for The Whisky:
The Whisky
1:
Longmorn 1973 42yr G&M
2:
Fettercairn 1997 23yr Signatory CS
3:
Allt-a-Bhainne 1997 23yr Watt
4:
North British 18yr Berry's
5:
Ardmore 1988 31yr Old & Rare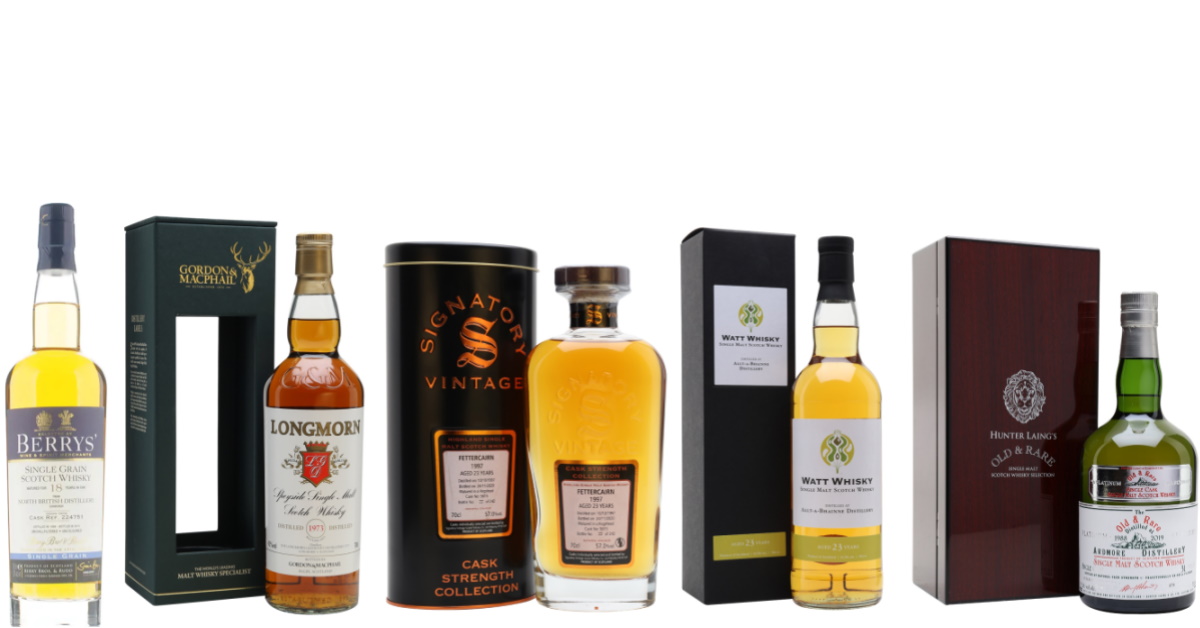 SOLD OUT
A SECOND EVENT HAS BEEN RESCHEDULED WITH A 2ND DATE.  YOU MAY ATTEND EITHER.  FOR NEW PURCHASERS, A DIFFERENT BERRY'S NORTH BRITISH (1996) WILL BE TASTED.
ZOOM – FIVE 1oz. samples
The tariffs are over! As if a year of COVID wasn't bad enough, we've had to avoid many of our favorite suppliers overseas because of the 25% tariff they were required to add. Well, that's over and Scotch Club has gone shopping for some of the great whiskies that we've been missing since the 2019 tariffs. This is a high-end tasting and will be limited to as few as 22 people as we are bottling these as ONE OUNCE samples.
Scotch Club has always been about finding great/new scotches and sharing them with great new/old friends.  In a way, the last year visiting the core of many of our favorite ranges has been good to get many of the newer scotchers up to speed.  This event is more in line with our classic meetings… rare and unusual (hopefully delicious) scotch to share with rare and unusual friends.  I wish we could do this live, but now we can dram cross-continent.
Here is what we are going to try.  Why?  Because we can.  Slainte!
Longmorn 1973 42yr Gordon & Macphail
How often do you get to try a 42 year old single malt? And it's a Longmorn at that.
Fettercairn 1997 23yr Signatory Cask Strength
Fettercairn is one of those under-the-radar distilleries that is often fantastic. Signatory Cask Strength, one of our favorite brands, has bottled this one and they never let us down.
Allt-a-Bhainne 1997 23yr Watt Whisky
Allt-a-Bhainne is a distillery only the most serious of us have ever heard of. This rare distillery has surfaced in our club events over the years, but we've never tried of this independent bottler.
North British 18yr Berry Brothers & Rudd
A rare 18yr old grain whisky from North British Distillery
Ardmore 1988 31yr Old & Rare
Ardmore is one of those rare non-Islay peated whiskies. This 31 year old scotch will be visiting us thanks to elite independent bottler, Hunter Laing Old and Rare.