Craigellachie's List
Title for The Whisky:
The Whisky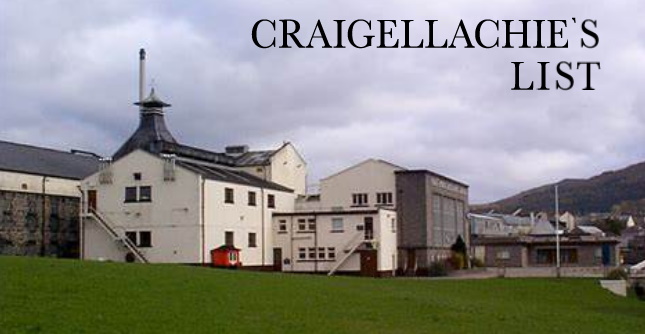 By popular demand from the member's of SD Scotch Club, we are going to delve a little bit into a distillery whose name is out there, mostly because of Diageo, but doesn't get the attention that other single malts get. Does it deserve more attention, or should it be put on the shelves we use for Christmas parties with the neighbors? Let's try six of these and see if we can wrap our minds around what is Craigellachieness. We'll be doing some nice solid 1oz pours for all but the 23yr (3/4oz) so that we can make a proper decision.  This is a lot of whisky, so plan your trip home wisely.
This event will be in Rancho Bernardo at a member's patio (great views, you'll love it). Included in admission will be a pulled pork dinner smoked by our host, Lord Bernard, for 24hrs.
Craigellachie's List
Craigellachie 13yr
Craigellachie 13yr Armagnac
Craigellachie 17yr
Craigellachie 15yr Old Particular (K&L private cask)
Craigellachie 12yr Sovereign (K&L private cask)
Craigellachie 23yr