Cairdeas – The Friendship Malt
Title for The Whisky:
The Whisky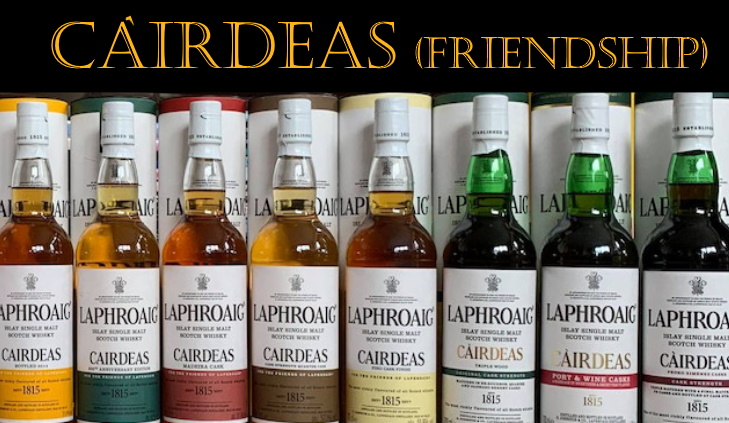 Holy cow, our Orange County Scotch Club couldn't finish these all, so we have a great lineup for you. Laphroaig releases a bottle under the "Cairdeas" label every year, each being aged in a different type cask. We'll have the LAST EIGHT years of this special release.
Cairdeas 2015 200th Anniversary Edition
Cairdeas 2016 Madeira Cask
Cairdeas 2017 Cask Strength Quarter Cask
Cairdeas 2018 Fino Cask Finish
Cairdeas 2019 Triple Wood Cask Strength
Cairdeas 2020 Port & Wine Casks
Cairdeas 2021 Pedro Ximenez Cask
Cairdeas 2022 Warehouse 1