Burns Supper with TBWC
Title for The Whisky:
The Whisky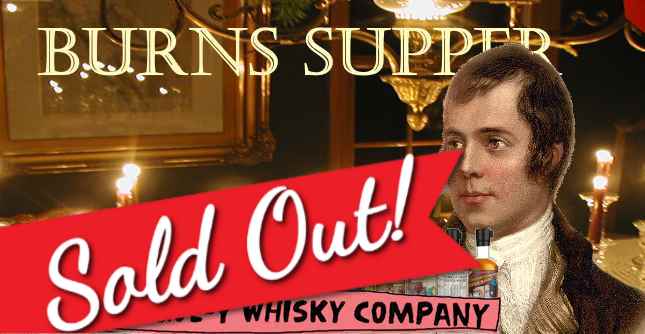 The LA Scotch Club will be hosting its TENTH infamous Burns Night Supper on Saturday, Jan 25th at Tam O'Shanter with special guest Chanel Liquori.
Robbie Burns is Scotland's most famous poet, who wrote Auld Lang Syne and other things that tended to involve food and scotch. In keeping with tradition, we're going to have a grand ol' time with a lot of great scotch and dinner.
This year's special guest is That Boutique-y Whisky Company. We've ordered our Haggis from our traditional source in Oregon and will give it Robbie's address, followed by Andy's traditional fireside-less Plasteredpiece Theater poem. And of course Los Angeles' proudest cultural classic, the Drunken Poetry Contest, will be held for the prize of a lovely bottle of scotch and a booby prize for the worst.
The Supper
Hors D'Oeuvres
Bacon Wrapped Dates
Lawry's Meatballs
First Course
Tam O'Shanter Salad mixed greens with tomato, chopped egg & croûtons in house vinaigrette
Entrée
Choice of
Roast Prime Ribs of Beef
California cut, served with Yorkshire pudding, mashed potatoes, creamed spinach & whipped cream horseradish
Roasted Chicken free-range chicken, fresh herbs, mashed potatoes, seasonal vegetables, pan jus
Pan Roasted Scottish Salmon with seasonal accompaniments
Seasonal Vegetarian Entrée
Dessert
Traditional English Trifle
The Whisky
Cambus 25yr
Mortlach 20yr
Dalmore 14yr
Aultmore 20yr
Islay 25yr
Ardbeg 12yr
Caol Ila 17yr
MORE TO COME
Tickets are not available as this event has passed.