Burn Supper 2022 – OC
Title for The Whisky:
The Whisky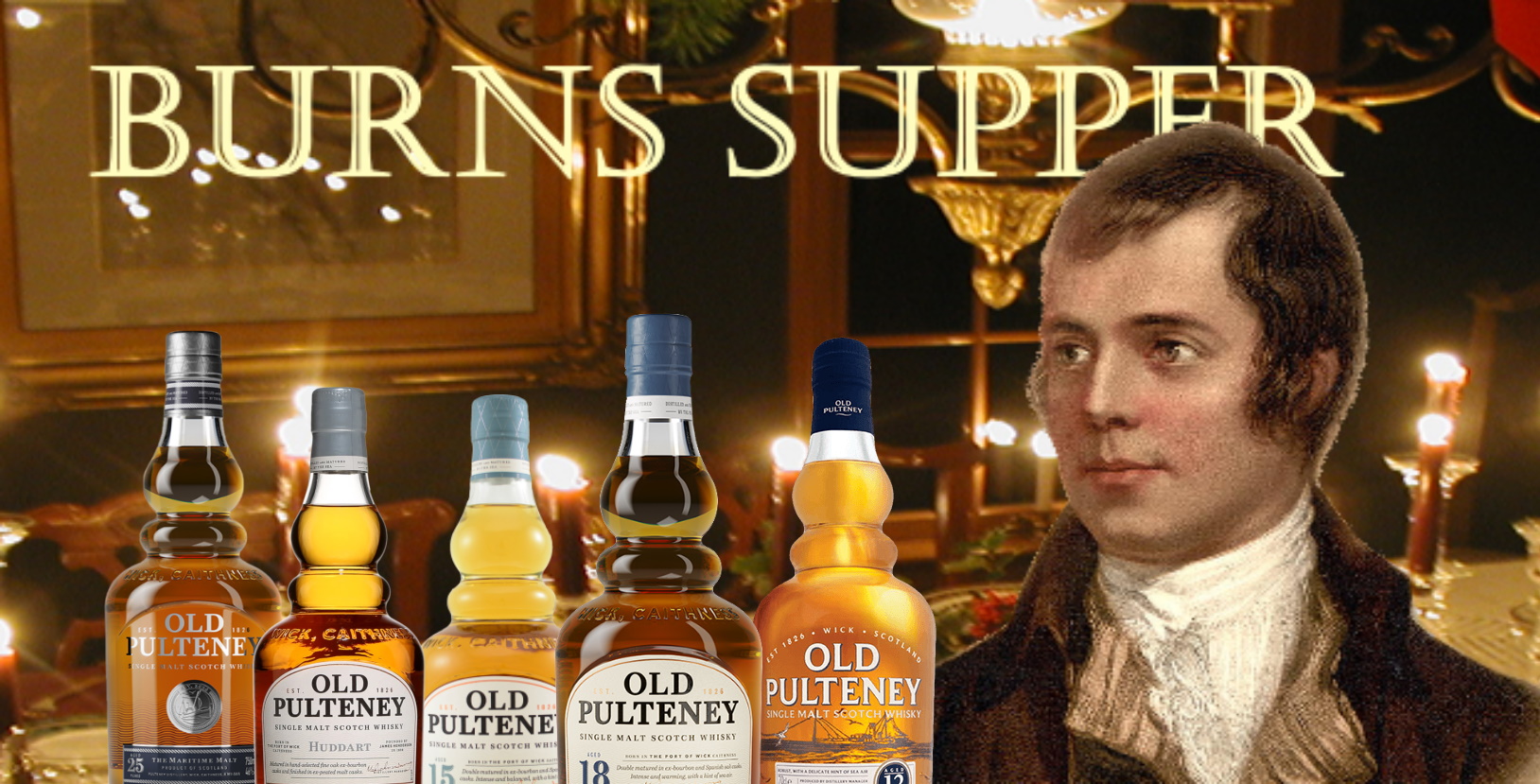 $75 (steak option)   –   $65 (vegetarian option)
(note, due to 2022 IRS rules, tickets will be cash (members) and Paypal Friends & Family (non-members) to avoid tax complications.)
Robbie Burns is Scotland's most famous poet, who wrote Auld Lang Syne and other things that tended to involve food and scotch. Scotch Club's finest tradition, our annual Burns Supper got COVIDed in January, but it will not be denied. Join us for Supper, Haggis, tributes to Robbie, Plasteredpiece Theater, the Bad Poetry contest, and yes SCOTCH!
Our featured sponsor this year is…. ***Old Pulteney***  with special guest host, Maurice Chevalier.
This year's winning poet will have his or her name emblazoned on the Burns Trophy. Infamy!
There is no better way to celebrate the return to drinking scotch WITH FRIENDS than with this fabulous night.
THE SUPPER
Grilled Aged New York Steak w/cabernet sauvignon reduction
Two sides
or
Quinoa & grilled vegetables
—-And of course our traditional HAGGIS—-
THE SCOTCH
Old Pulteney 12yr
Old Pulteney Huddart
Old Pulteney 15yr
Old Pulteney 21yr Gordon & MacPhail
Old Pulteney 18yr
Old Pulteney 25yr
Old Pulteney 35yr (for the poets)
DRUNKEN POETRY CONTEST RULES
(participation is voluntary, but you will get a pour of Old Pulteney 35yr, no matter how bad your poem is)
No more than 8 lines
Must include a reference to whisky or scotch
The word "frisky" is banned
Make us laugh – seriously, no middle-age angst or dead dog poems unless you want the booby prize
Haikus are just fine