Ardbeg Day +/-
Title for The Whisky:
The Whisky
5:
Torabaigh "Legacy Series"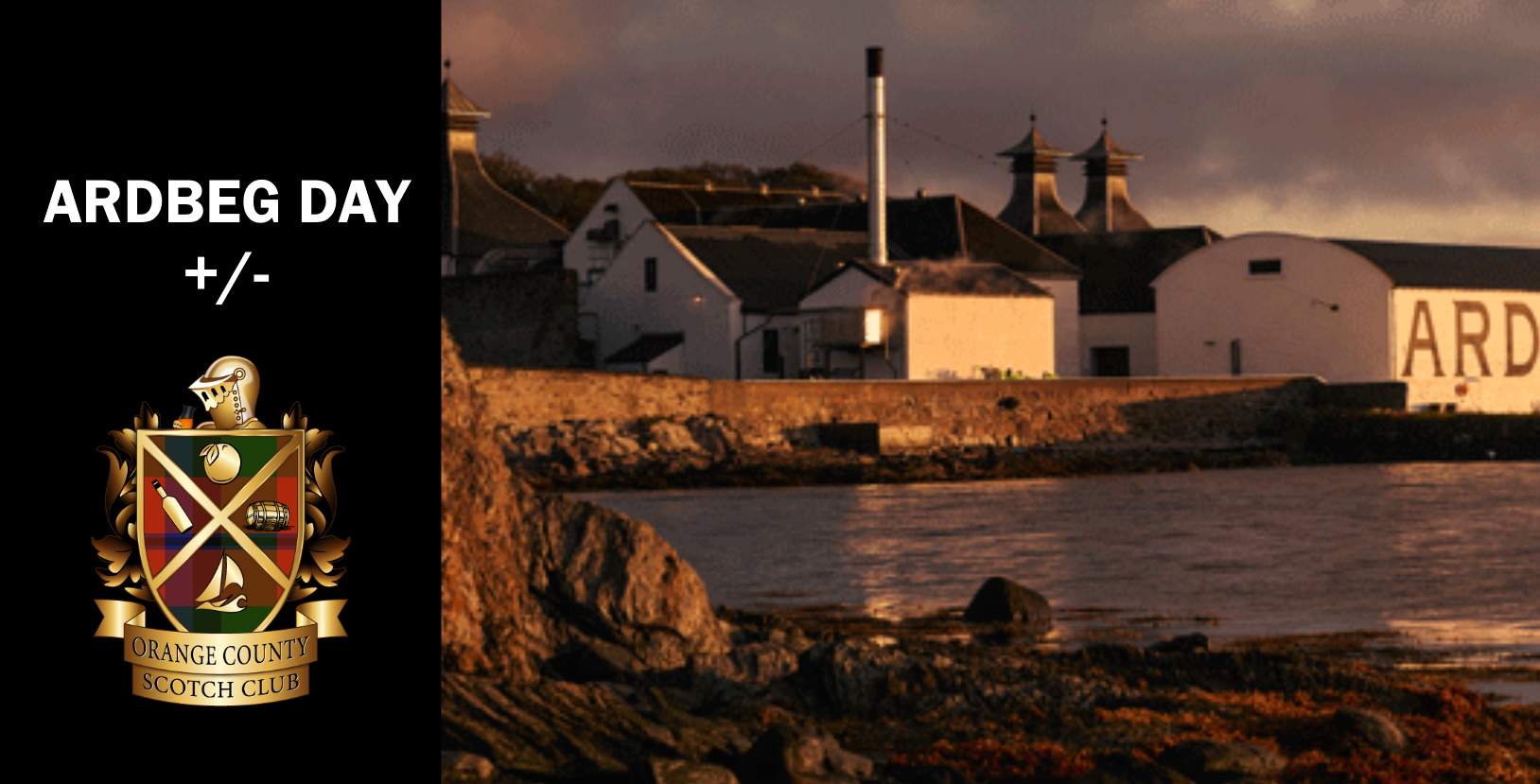 Three years ago we celebrated Ardbeg Day by tasting all seven of the then existing Ardbeg Day special releases. A good time was had by all. This year we pick up where we left off, tasting the three most recent Ardbeg Day releases (all in the much coveted higher abv Committee Release versions), plus a recent Special Release, plus one more from the vaults. We'll round it out to an even half-dozen with the much discussed first release from the new distillery on the Isle of Skye.
Ardbeg Scorch
Ardbeg Blaaack
Ardbeg Drum
Arrrrrrrdbeg
Ardbeg Galileo
Torabaigh "Legacy Series"
$65 shipped
$60 pick up in Costa Mesa (neighborhood of Baker & Fairview)
Each participant will receive a set of six numbered one ounce samples (except the Scorch. A couple of samples have already been promised, so they could be a little short).
*You will receive Zoom details and pick up information after the tasting sets have shipped.*
Make sure we (or PayPal) have your current address if shipping.
"Seating" is limited, and we expect this to sell out, so get your reservations in early.
Reservations close no later than Saturday, May 16th.
If anyone has empty sample bottles from past events that you'd like to recycle, you can drop them off at the pick-up.
*Please only purchase if you intend to join us for the live event on Zoom.