Alt Cask II
Title for The Whisky:
The Whisky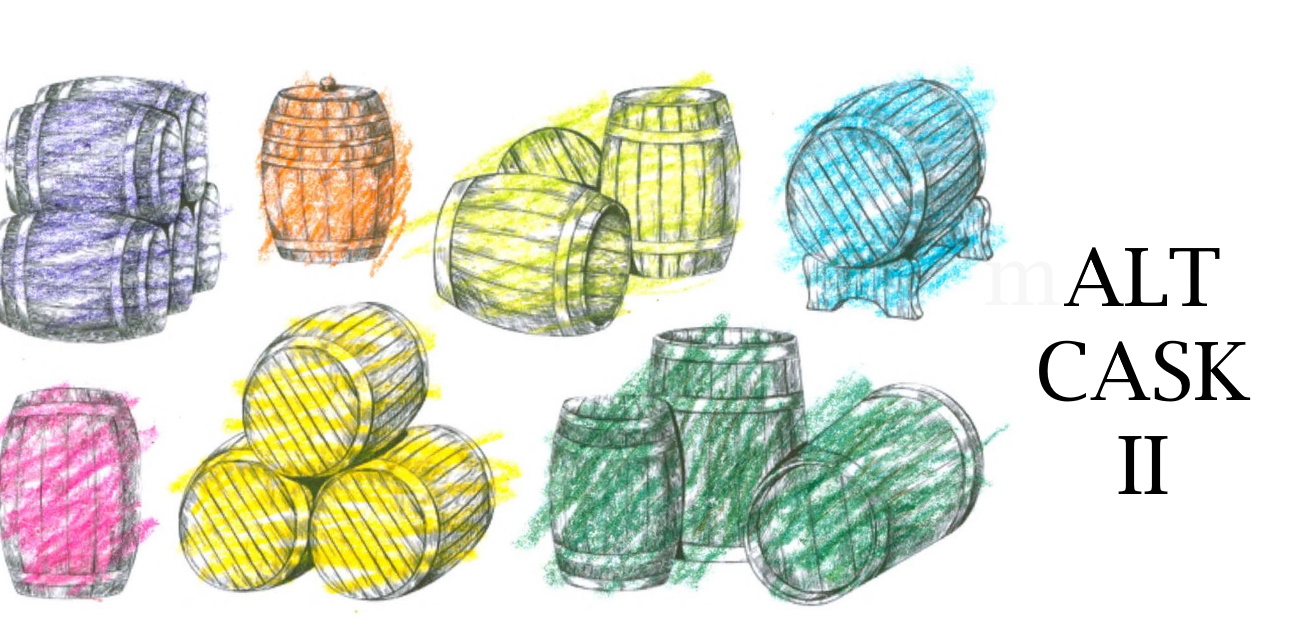 SOLD OUT
When we talk about casks, we're usually talking about Bourbon barrels or Sherry butts (usually oloroso), but there are plenty of other types of casks used to mature whisky. About six years ago we did a tasting of malts aged in some of the less usual casks, (and a good time was had by all) but that only scratched the surface of what's available. We've assembled a selection of malts from five additional less-than-ordinary woods, plus an Irish whiskey so unique we had to throw it in.
THE WHISKY
Glenmorangie Spios "Private Edition #9" (Rye)
Deanston 18yr. Cognac Cask
Bunnahabhain Marsala Finish 13yr.
GlenMoray/Single Cask Nation 12yr. (Madeira)
GlenGarioch/Exclusive Malts 1995 19yr. (Rum)
Teeling Chestnut Cask 2005
Sandwiches, appetizers, etc.  – $50
The event will take place outdoors at the home of an OCSC member in Costa Mesa (address to follow).
Email [email protected] to receive payment info and event address. Email RSVPs only – Facebook responses don't count.
There will be a limit on the number of participants.
And just a reminder (since it's come up a couple of times lately) – all of our events, except those few specifically designated "Members only," are open to anyone over 21. You are more than welcome to invite friends, family, or that guy from work you can just about tolerate. The more the merrier. And by all means, encourage them to sign up for the mailing list – just go to scotchclub.com, and scroll down and click "Orange County Newsletter." We never sell or share your information.
SOLD OUT