Whisky and Aganorsa Cigars
Title for The Whisky:
The Whisky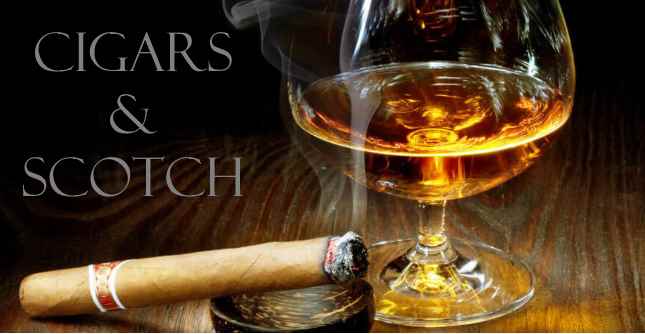 INTRODUCING PAUL WALKER… Aganorsa's GA Executive & Our Seminar Leader.  As every day the reputation of AGANORSA LEAF spreads, Aganorsa continues to be dedicated to educating cigar aficionados regarding the unique taste and aroma that give our tobacco its signature flavors. During this seminar, you will have the chance to taste components of our blends to experience how each tobacco contributes to the whole cigar and appreciate what makes Aganorsa Leaf unique from all other tobaccos.
AND THERE'S MORE… Each attendee will receive 2 fumas (a cigar made for the workers, not available as such retail) in the form of a Aganorsa corojo Churchill (7×47) and an Aganorsa Anniversario Robusto 5×52 (Corojo or Maduro, depending on your preference).
AND EVEN MORE… Each attendee will have the opportunity to pair the tasty Aganorsa cigars with 4 pours of quality whisk(e)y: MACALLAN 12 single malt, MICHTER'S US1 Rye, HIGHLAND PARK 12 single malt, and WHISTLEPIG 10 Rye.
So… do please join us and do also bring a friend as "good whisky is made great when enjoyed among friends."
Aganorsa Leaf is an absolute powerhouse in the cigar industry. Producing some of the best tobacco in the game with some old school Cuban techniques. Being utilized in some of the most popular blends only adds to their credibility. According to Eduardo Fernandez, the Aganorsa Leaf is what happens when you combine Cuban seeds that are cultivated by Cuban farmers in the rich fertile soils of Nicaragua.  And, the Aganorsa Leaf Validación Connecticut (formerly known as Casa Fernandez Aganorsa Connecticut) is a prime example of this unique combination. With its exquisite Ecuadorian Connecticut Shade wrapper and exclusive Aganorsa Leaf Nicaraguan binder and filler, the Aganorsa Leaf Validación Connecticut is one premium cigar you will want to keep in your regular rotation. The cigars undergo a rigorous quality control process before they are finally released. They call it "Validación," which is Spanish for validation or validating. So, when they decided to release their own blends under the Aganorsa brand, we got a little excited to say the least.
WHISKY MENU: 2 American Rye & 2 Scotch Single Malt Whiskies
1. MACALLAN Single Malt / 12-Year / 'Double Cask' / 40% ABV / OB / Dist
Owner: Edrington Group Ltd. (Robertson Trust) / Speyside (Central)
2. MICHTER'S KY Straight Rye / 'Single Barrel' (US-1 Range) / NAS (4+ yr) / 42.4% ABV (84.8-Proof) / IB: Chatham Imports / Dist Owner: Not Disclosed / USA (Shively, KY)
3. HIGHLAND PARK Single Malt / 12-Year / 43% ABV / OB / Dist Owner:
Edrington Group Ltd. (Robertson Trust) / Island (Isle of Orkney)
4. WHISTLE PIG Blended Straight Ryes / 10-Year / 50% ABV (100-Proof) / NCF / IB: Alberta Distillers Ltd. (Canada) / Dist Owner: Beam Suntory / Brand Owner: BDT Capital Partners & WP Holdings / USA (Shoreham, VT)