2021 High-End Single Malt Tasting
Title for The Whisky:
The Whisky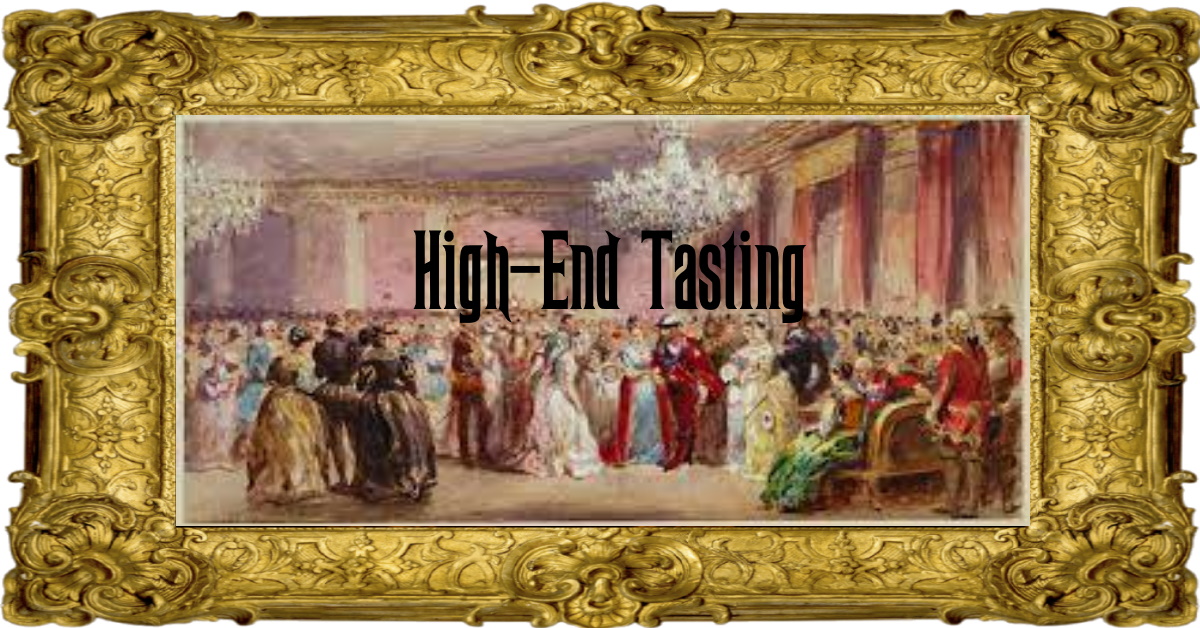 "This is real… Not An April Fool's Joke": The best remedy for any lingering Covid-Shut-In-Blues is high-end single malt.  We're quite sure that you'll find our cure most enjoyable. Glenlivet 1991 Nadurra (18-yo) is made from the long-gone Triumph 2-row spring barley. Littlemill (closed in 1992) is a personal favorite.
Let's taste the 1988 (25-yo) aged in a sherry cask and bottled at 54.9% ABV. Jura (Triple Sherry Finish) is the 2016 Islay Festival annual release at 51% ABV. Next is Inchgower, 1997 vintage (20-yo) at 61.5% ABV. Highland Park Ice Edition is a 2016 vintage (17-yo) limited release at 53.9% ABV. Ledaig is a moderately-peated 18-yo sherry cask beauty bottled at 46.3% ABV.
BONUS: If we have 25 participants, Dr. Lobonc will offer a 7th High-End single malt. In that event, the participants will get to vote as to their choice from a selection of several bottles. I hope that you can join our tasting and do bring a friend because "good whisky is made great when shared among friends."
WHISKY MENU:
1. GLENLIVET Single Malt / 'Nadurra' / 1991 Vintage (18-Yr) / 48% ABV / Cask #0809A / NCF / OB / Dist Owner: Chivas Brothers Ltd. (Pernod-Ricard S.A.) / Speyside (Livet)
2. LITTLEMILL (1792-1992) Single Malt / 1988 Vintage (25-Yr) / CS 54.9% ABV / Cask #8 / NCF / IB: Exclusive Malts (K&L) / Dist Owner: Loch Lomond Grp (Hillhouse Capital) / Lowland (Western)


3. JURA Single Malt / Triple Sherry Finish – 2016 Fèis Ìle AnnualRelease / NAS / 51% ABV / NCF / OB / Dist Owner: Whyte & Mackay (Emperador Distillers/Alliance Global Grp) / Island (Jura)
4. INCHGOWER Single Malt / 1997 Vintage (20-Yr) / CS 61.5% ABV / Cask #4300 (219 btls) / NCF / IB: Signatory Vintage Scotch Whisky Co. Ltd. (Andrew Symington) / Dist Owner: Diageo Scotland Ltd. (Diageo plc) / Speyside (Central)
5. HIGHLAND PARK Single Malt / 'Ice Edition' – 2016 Ltd Release / 17-Year / CS 53.9% ABV / NCF / OB / Dist Owner: Edrington Grp (Robertson Trust) / Island (Orkney)
6. LEDAIG Single Malt / 18-Year / Limited Release / 46.3% ABV / NCF / OB: Tobermory Dist / Dist Owner: Burn Stewart Distillers (Distell Group Ltd.) / Island (Mull)